Wednesday starts with the analysis of the Power Ledger. What a coincidence, last Wednesday also starter with the analysis of the POWR. Seven days ago, we were bullish on this altcoin and we were waiting for the breakout of the upper line of the flag:
"Most recently, POWR is respecting formations with a great accuracy. Previously, we had two wedges (blue and red) and both of them resulted with a textbook drop. The price closing a day above the orange area will be a nice signal, so stay sharp!"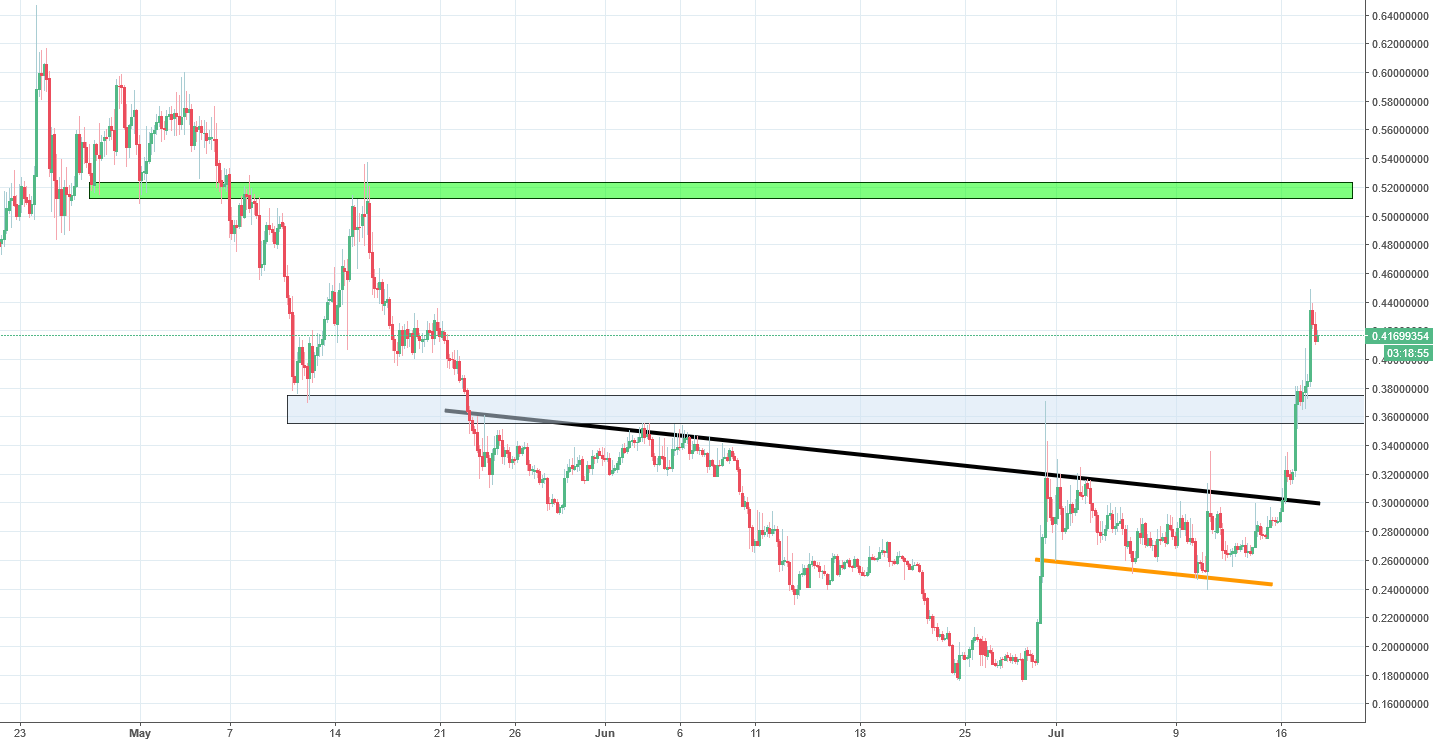 Why do we analyse this coin again today? Well, today I chose only best performing instruments on this market and the POWR is going up almost 9%. This is not the best score in the crypto world but for sure can be eye catching, especially as it was anticipated by us a week ago. So what happened? The price broke the upper line of the flag and in the same time a neckline (black) as the Power Ledger formed an inverse head and shoulders pattern too. Breakout gave a boost to the buyers and the price broke the horizontal resistance around the 0.37 USD.
Currently we do see a small reversal but it is just the short-term profit taking action. With this momentum, the price should aim the green area relatively soon.