Thursday starts with the analysis of OMG, so OmiseGo. The last time, we analysed this altcoin on the 24th of May, when the price was around the 10.4 USD. We were bearish and we were waiting for the further decline towards the 7.5 USD, which is the ultimate support for this crypto.
Unfortunately, the price declined only 1 USD lower and the price reversed. It does not mean that we do have a buy signal here, no. The situation is still bearish and the current upswing can be considered only as a trend continuation pattern. OMG is still below the resistance on the 12 USD and as long as we are below, the sentiment is still negative.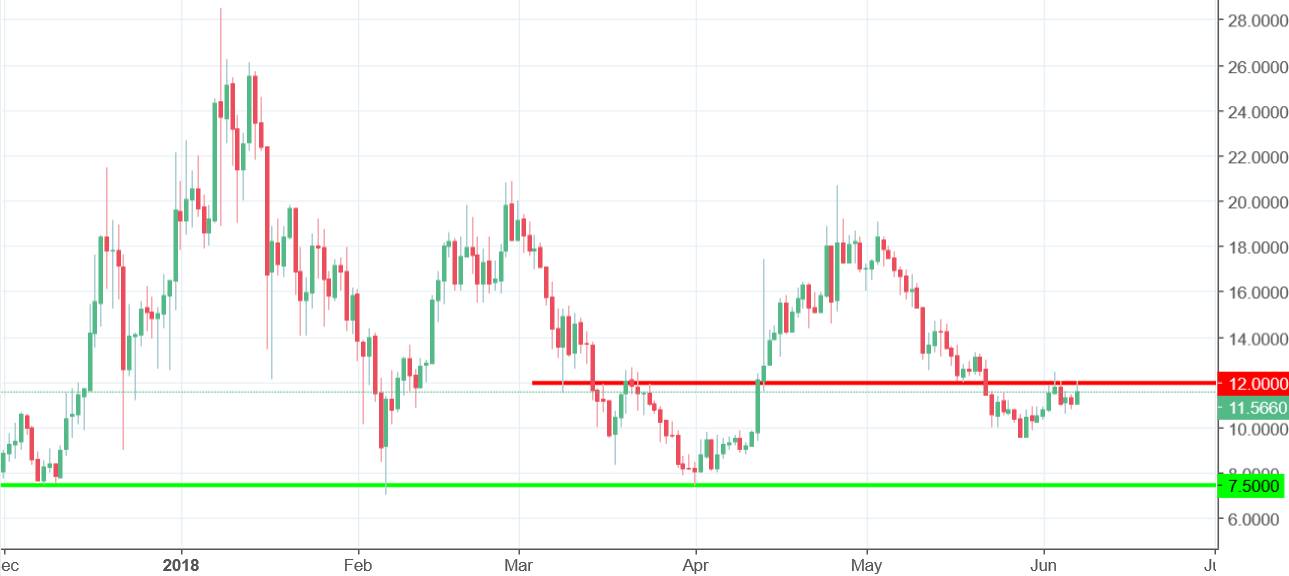 Actually, price getting there will be a good selling opportunity. We already tested this line on the 3rd of June and the second test, with a bearish price action, would be a marvellous occasion to go short. On the other hand, the daily candlestick closing above the 12 USD would be a positive sign and an invitation to go long.