Now time for the OmiseGo, altcoin analysed by us for the last time on the 26th of April. Yes, sometimes we are wrong, seldom but still. Today, I will deal with the last analysis on the OMG, where we were bullish but the price failed to reach our target.
"The current sentiment stays positive. We had a significant drop on Wednesday but all the losses were erased so we can assume that the demand here is strong and the breakout of the 20.5 USD is just a matter of time. "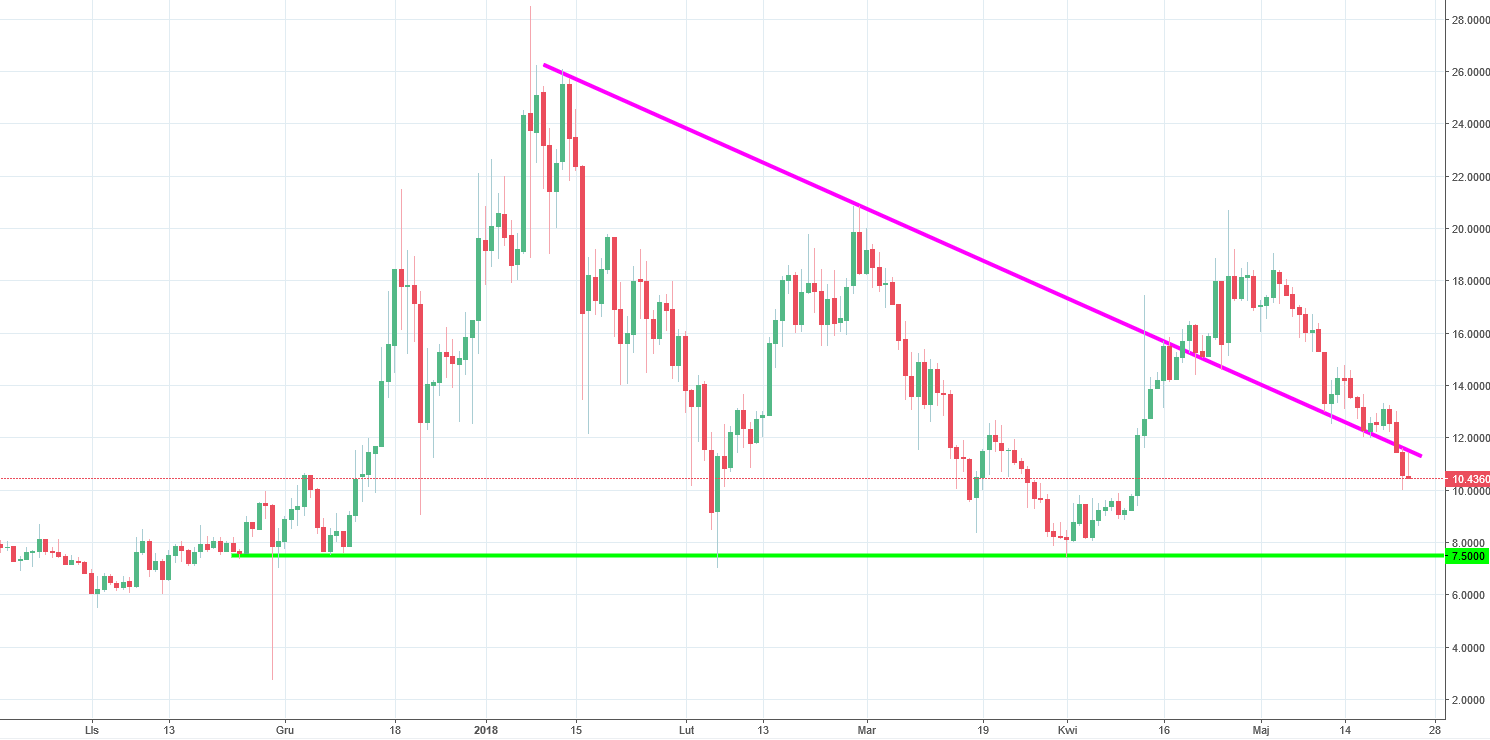 That is what we wrote the last time. Well, maybe it is a matter of time but most probably not the time now or even the nearest future. As for now, we do have a negative sentiment and traders should not think about buying. The price failed to break the mentioned resistance but also failed to hold above the down trendline (pink). Normally, in a healthy up trend, it should be used as a support but this time is different.
The failure to break the 20.5 USD resistance will cost traders a lot. Most probable scenario for now is the price testing the support on the 7.5 USD (green), which was already significant in April, February and December. Seems, like the price should get there relatively easy.