Today, you will receive the analytical content a bit earlier. It is Friday, there is no pint to waste our precious time so let us start. First altcoin of the day will be the OmiseGo, which has obviously the best ticker ever: OMG (Oh my God). The last time we mentioned this crypto on the 19th of April and we were bullish saying:
"From this, you can see that the situation is quite alright. That can be also seen in the current price movements. From the local lows (red lines), OmiseGo rose already around 100% and is now breaking the down trendline. That is a legitimate buy signal, which can drive us to the all time highs – a scenario, which for other altcoins is currently not reachable. "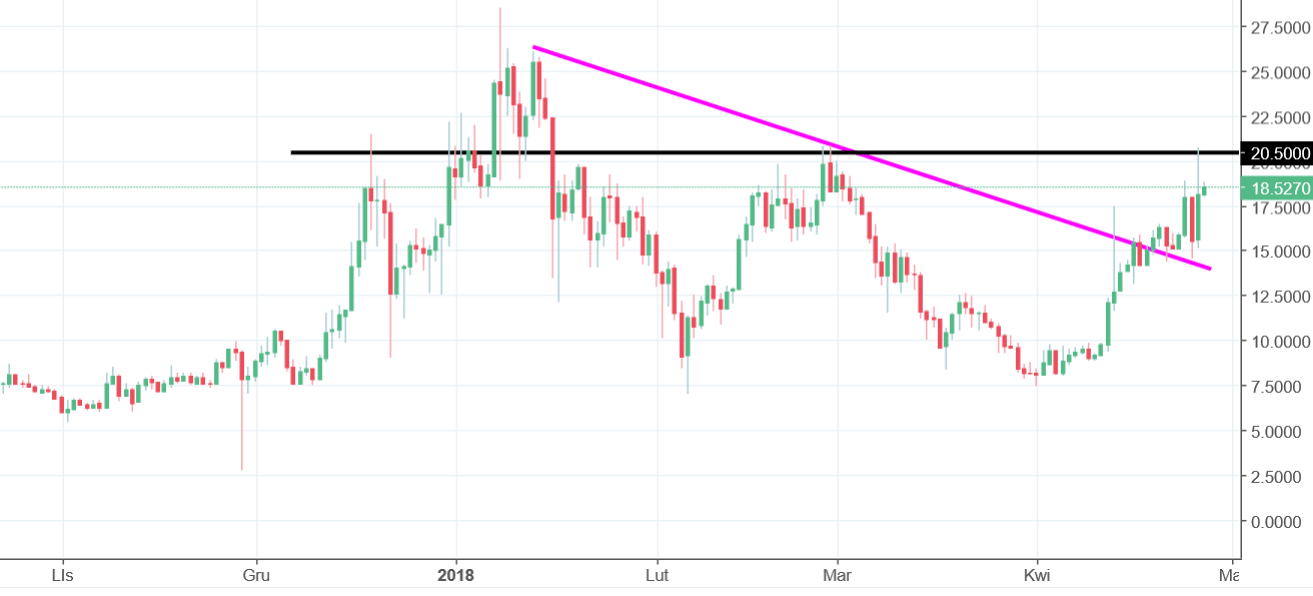 When we wrote that we were on 15.4 USD. Since that we had mostly bullish sessions and the price was climbing up nicely. We definitely dealt with the down trendline (pink), which confirmed us a buy signal. What is more, we later used that as a closest support, which only made that signal stronger. After that, the price went towards the 20.5 USD (black) and made that place a closest mid-term resistance.
The current sentiment stays positive. We had a significant drop on Wednesday but all the losses were erased so we can assume that the demand here is strong and the breakout of the 20.5 USD is just a matter of time.