On the last day of this week, we will cover three coins from the group of the biggest losers on the crypto market. First one will be Ontology, which today is dropping around 7% and we w do have a legitimate sell signal here. It is not the first time that we are talking about this coin. Previously, we did that on the 25th of June and we said this:
"Currently, the price is testing the 5.5 USD, which creates an interesting occasion to sell. The sell signal will be on,only when the price will create a reversal pattern. For now, it is a bit too early to say who will win here. As we said earlier, a bounce will give us a signal to go short and a breakout will do the opposite – trigger a signal to go long. "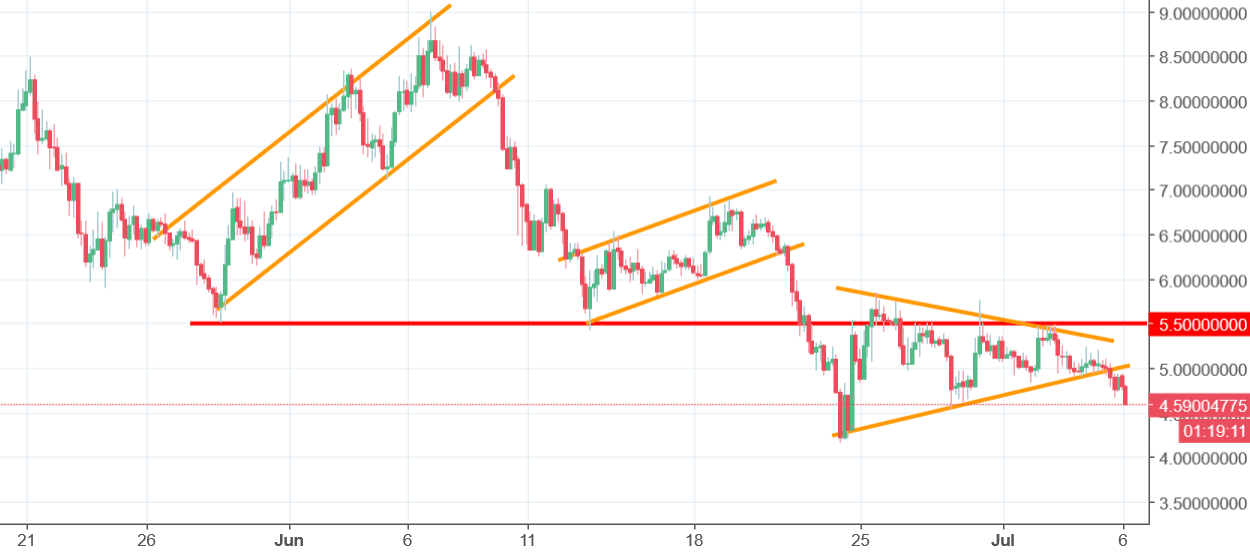 Quick look at the chart and we can see that the price defended the 5.5 USD as a resistance and created a trend continuation pattern just beneath the red line. That pattern is a pennant (orange lines) and is obviously promoting a further drop. In this case, it is not a surprise that yesterday, the price broke the lower line of this formation and went south.
Yesterday's breakout gives us a full sell signal and in the next few days/ weeks, the price should continue to decline.