Previous two analysis on Wednesday were bullish, now time to change the tone, which means that I am about to show You a contrary trade, so a bearish one. One thing remains the same though: I will analyse an altcoin which will be here for the first time – Peercoin.
Situation here is also very technical. The main drop started with a huge head and shoulders pattern (grey). The breakout of the neckline (black) sorted out everything and since that, the price is constantly going down. In the meantime, PPC created three continuation patterns. First one was a pennant (blue), second one was a wedge (orange) and now, we do have a flag (red). All of them, resulted with a breakout of its lower lines (as every textbook says).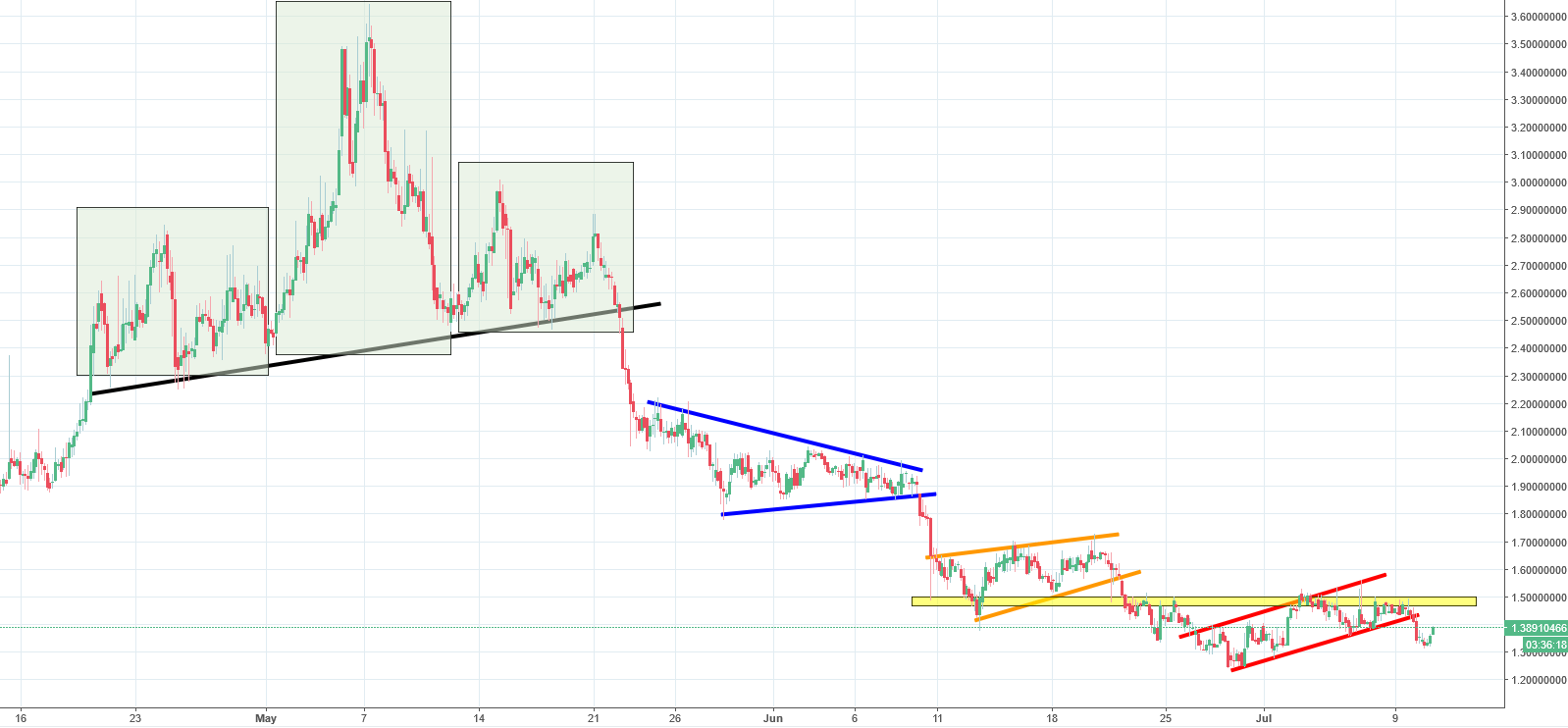 Last pattern had a breakout yesterday, so the sell signal is fresh. As long as we stay below the yellow resistance, the sentiment is negative and chances for a further decline are much higher.