One of the best cryptos today is the Polymath, which at the beginning of the European session is about 10% higher. We mentioned this crypto only once before and it was on the 13th of July, when the price was around 0.33 USD and in our opinion, was triggering a strong sell signal:
"As for the sell signal, we are having it as we speak. The price is now breaking the neckline (black) and the POLY closing below the black line will be a strong signal to go short. "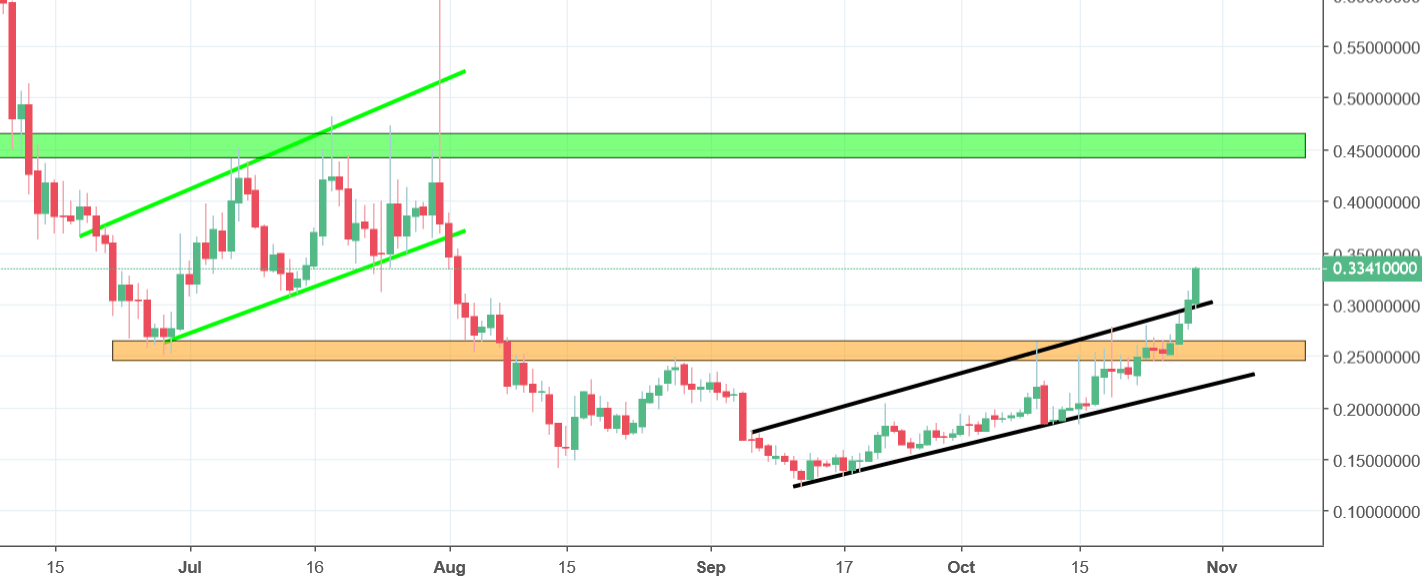 POLY did not disappoint us. The decisive decline stated at the end of July and lasted till the middle of September, when the price reached lows around the 0.12 USD. That is the crucial low here as from this point, the price reversed. At the very beginning, POLY was drawing a flag pattern (black), which was promoting a further drop. The flag got denied yesterday, when the price broke the upper line of this pattern. That cancels the negative sentiment and opens us a way towards the resistance on the 0.45 (green). The scenario for the next few days and weeks is positive. The buy signal will be cancelled, when the price will come back below the orange line, chances for that are now limitted.