Our first analysis of the day will be about the PotCoin, for the last time, analysed by us at the beginning of April. The price was in a deep down trend, without any bigger hopes for the future. At least, that was our view on this, when we looked at the charts. Now, we can see that our view was wrong. Back in that day, the POT was trading around the 0.08 USD. Currently the price is around the 0.13 USD and still has chances to climb even higher.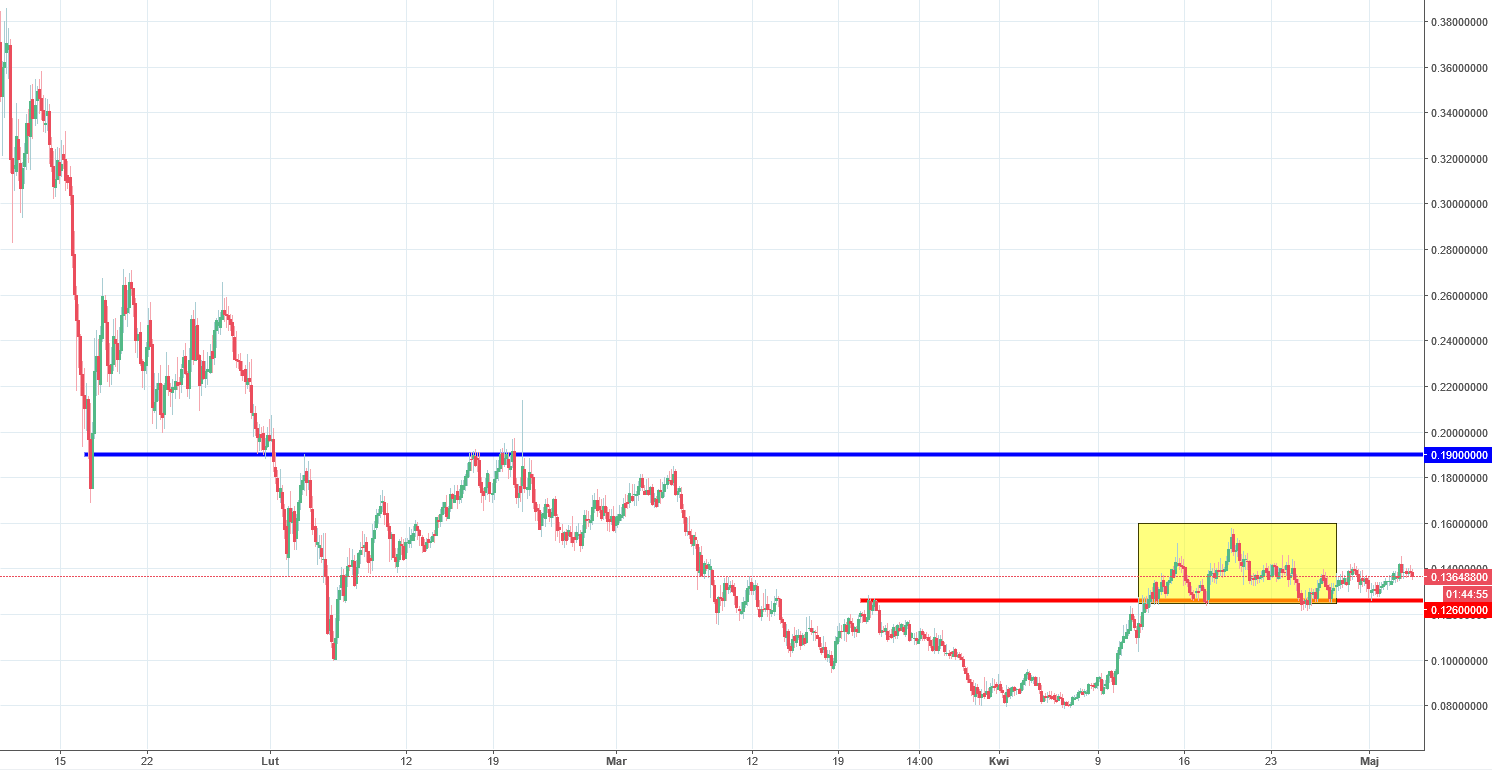 We have two dominant bullish factors here. First one is the fact that the price broke the resistance on the 0.126 USD (red). What is more, we are still staying above this level, which makes it a strong, legitimate support. The second factor is the Head and Shoulders pattern (yellow). Yes, that is a bearish formation, so why we say that the presence of this pattern is good? Well, the thing is that the sell signal from the H&S was not triggered as the price failed to break the neckline (red again). This creates a false pattern and opens a way for a further upswing. Simply the sellers failed to used such a technical gift, which means that they are weak.
Current target is around the 0.19 USD resistance and chances that we will get there are quite high.