If you thing that having a HempCoin on the list of the altcoins is funny, we do have something more for you. Potcoin! Another cryptocurrency, which is focused around the cannabis industry and is used by the hemp enthusiast (obviously we are not talking here about buying drugs illegally on the black market).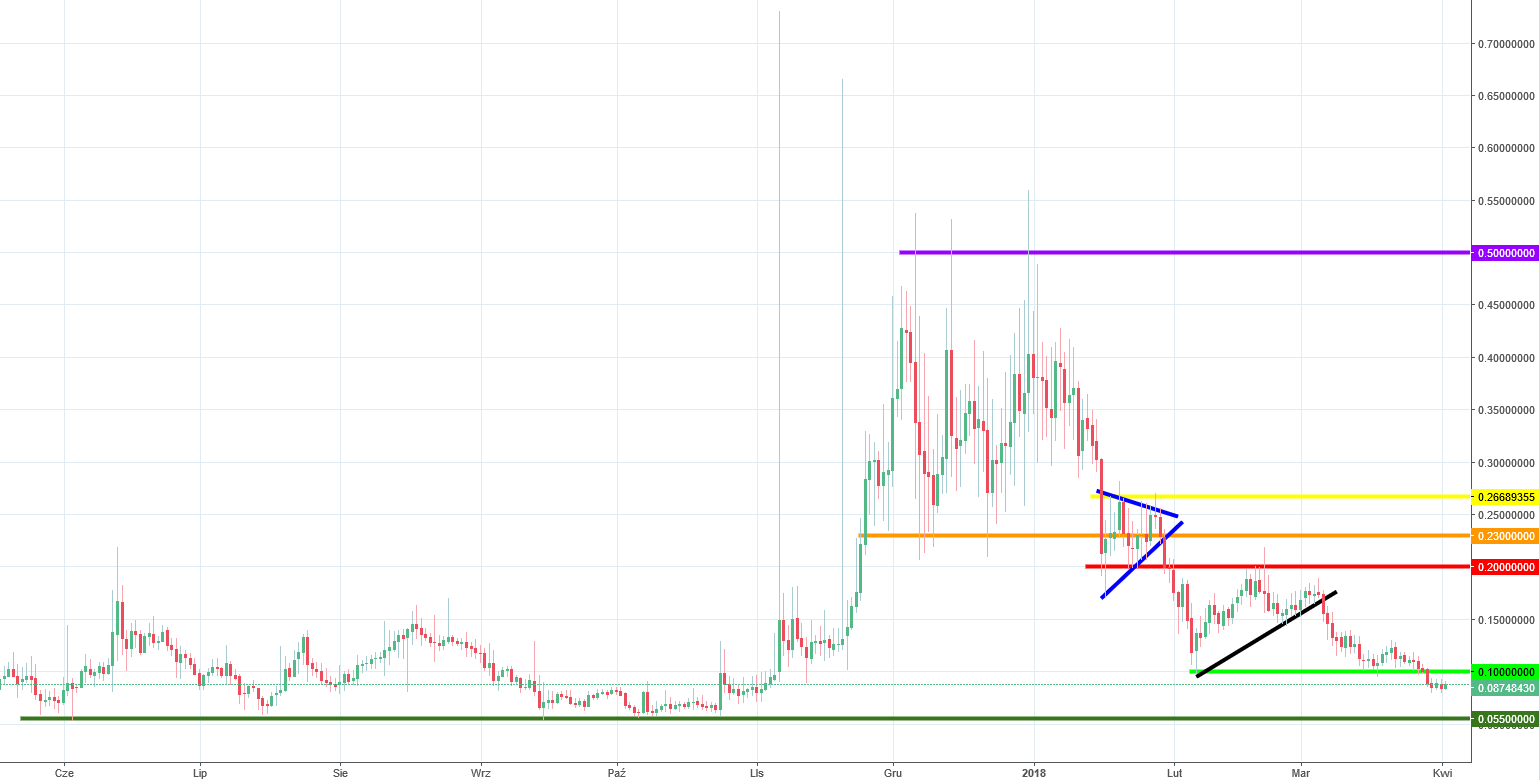 Although some users of this crypto can be high, the value of Potcoin is currently relatively low. As on any other coin, we had local tops here in December and the beginning of January. Then, the crypto carnage started and the vast majority of the value was gone with the smoke, almost literally. POTUSD is another crypto, which is respecting the technical analysis a lot, especially the round horizontal supports and resistances. At first, we were closed between the 0.5 (purple) and the 0.23 (orange). After the breakout, the price created a symmetric triangle pattern (blue lines) and went lower. Then, we had another sideways trend, this time between 0.2 (red) and 0.1 (light green). After another bearish breakout, which happened few days ago, the target is only one – 0.55 (dark green). That is an important support since the May, 2017.
No hope for POT?
Not really, we do not see any bullish potential here whatsoever. First talks about the possible reversal may start, once we will break the 0.2 resistance. As long, as we stay below, the sentiment is definitely negative.