The last piece of the day will be about the Qtum. For the last time, we wrote about this altcoin on the 31st of May. We were seeing an opportunity to go down and in our last piece, we wrote this:
"As long, as we stay below the red line, the sentiment is negative and we should continue to go down. Price coming back above the 15 USD will cancel the negative sentiment and will trigger the buy signal but currently is less likely to happen. "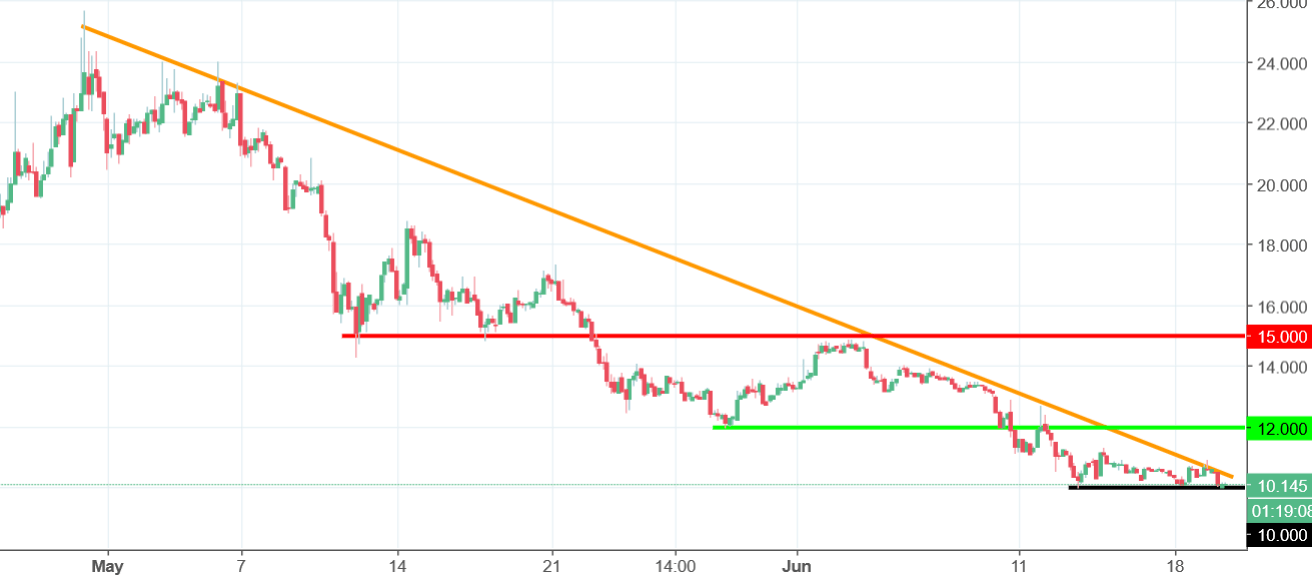 Not long after those sentences were written, the price went up to test the 15 USD. We knew that is is a bearish stronghold, so we were confident about the bounce. As expected, the price did not break this resistance and went significantly lower. Interestingly, Qtum shows love to the round levels as the next support was on the 12 USD (green). That support was broken and the QTM aimed another round level – on the 10 USD (black). As for now, that will be the closest support but the breakout looks imminent. The selling pressure rises and the sellers are additionally supported by the orange down trendline. Odds for the further drop are much higher.