Second piece of the day is about the Qtum, which for the last time, was analysed by us on the 10th of May. Our outlook was negative and I think that the title had it all:
"Sell signal and the 18 USD on the target"
Back in that day, the price was around the 19.8 USD and currently we are on the 13 USD, so you can see that it was definitely a good call and by following our analysis, you could make some serious profits. What is interesting, is that since that previous analysis was written, the price was only going down. Technically, we are still bearish here. The price broke the horizontal support on the 15 USD (red) and we are below the mid-term down trendline (blue). Actually, the price is testing the down trendline as we speak, which from the price action point of view is a great selling opportunity.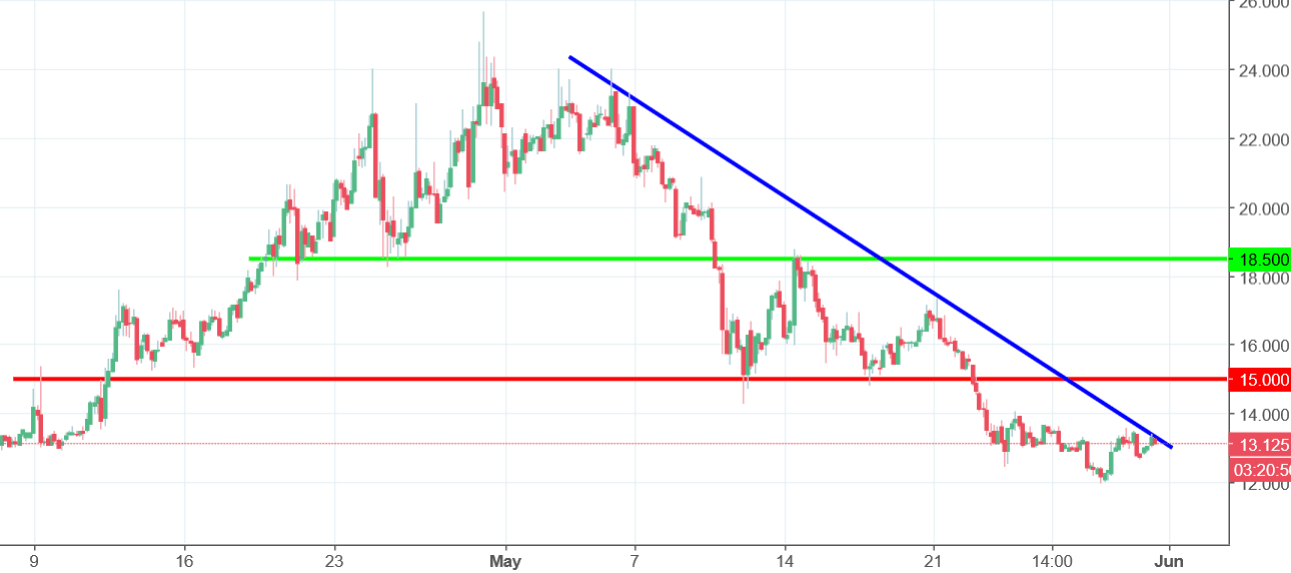 As long, as we stay below the red line, the sentiment is negative and we should continue to go down. Price coming back above the 15 USD will cancel the negative sentiment and will trigger the buy signal but currently is less likely to happen.