Today, we already talked about two rather smaller altcoins (Lisk and Verge), so time for a big player in the hood: Ripple. The last time we talked about XRP almost two weeks ago, on the 28th of March. Obviously our view was spot on and the reality positively verified our approach. The thing is that we were hoping for more but let us recap what we said back in our last piece:
"The first day after the hammer was even positive but after that, almost every single trading day was bearish. Having all this, we do not change our view from the previous analysis: the test of the 0.3 support is still an open case. Chances that we will get there are very high. "
On the 28th of March, Ripple costed around 0.57 USD. Now it costs 0.48 USD so we are much lower but as you can see from this quote, we were expecting more. 0.3 USD (green) to be precise.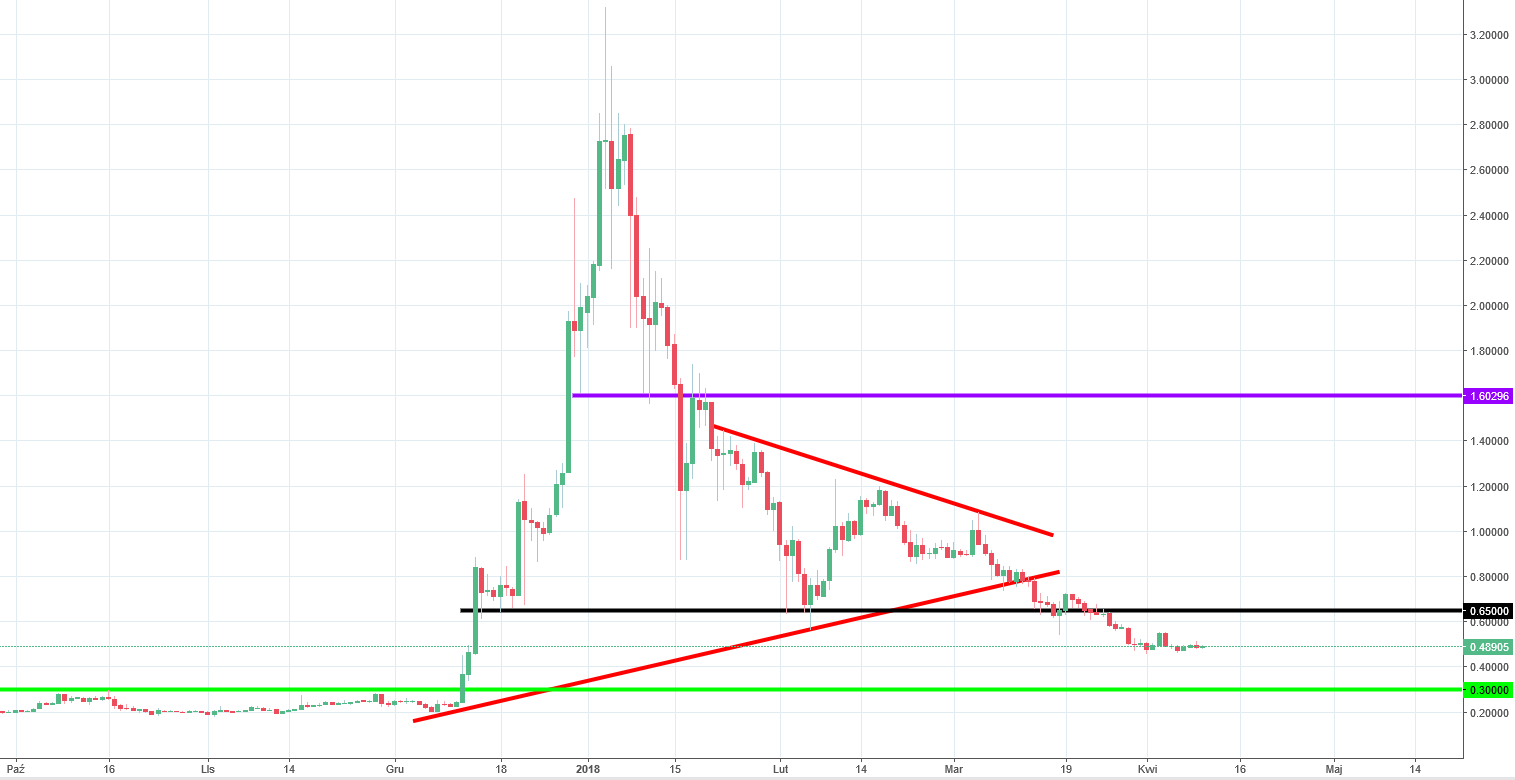 Does our view change?
Not even a bit! We still see a chance for a further drop. Especially after what happened here recently. 3rd and 4th of April brought us a bullish engulfing pattern and yesterday we received a shooting star on D1 chart (small but significant). With all this, our view remains bearish and we are almost certain that the 0.3 will be eventually tested.