SALT, this is the first altcoin that we will analyse on Friday. The last time, we talked about this crypto on the 3rd of May and in overall we were bullish but we saw a short-term threat for the further upswing:
"The sentiment is positive, even despite the fact that the price is about to create a hammer on the daily chart. That can be a negative factor in the short/mid-term but the long-term buy signal seems safe. "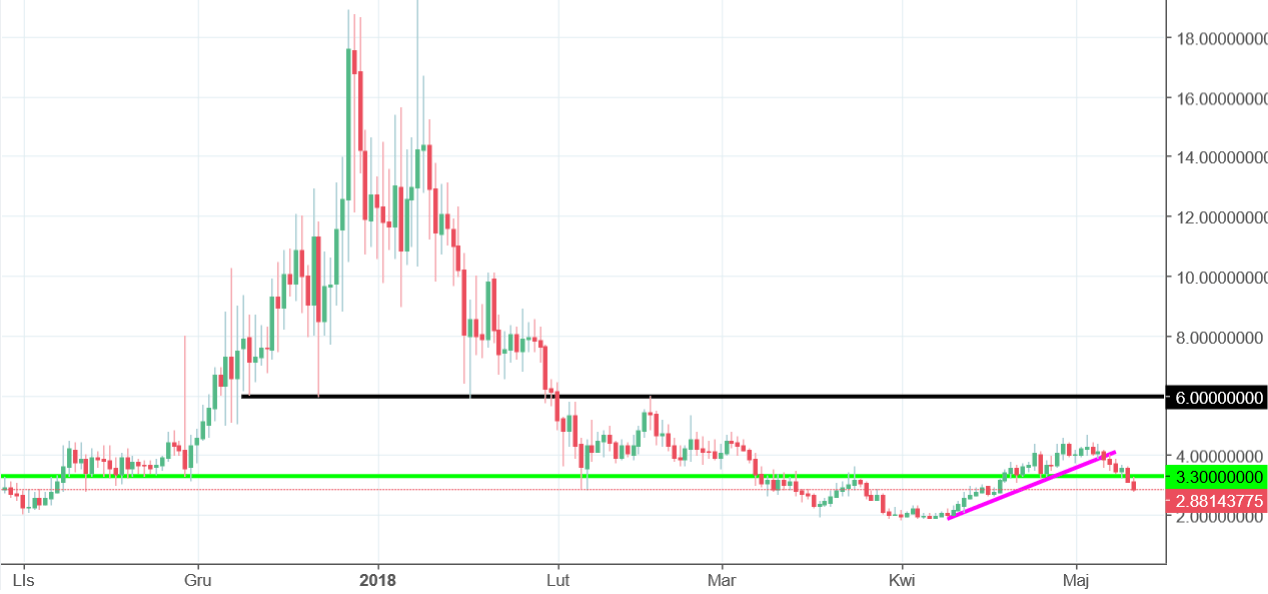 A week later, we can see, that this hammer was the end of a bullish correction and actually started a stronger reversal, so a short-term signal became the mid-term one. After that candle from the 3rd of May, the price went significantly lower, breaking the dynamic support of the mid-term correction (pink). Few days after that, SALT successfully attacked an important horizontal support on the 3 USD (green). Breakout of both supports: dynamic and a horizontal one is a very negative factor and from the technical point of view, triggers us a strong sell signal.
The closest target for the current downswing are the lows from the beginning of April, around the 1.8 USD. Chances that we will get there are relatively high, especially after today's session, when the SALT is loosing almost 8%.