On our last analysis of Veritaseum that we made today, I pointed out the importance of the price action principles. I said that you need to follow the price and listen what the price is trying to tell you. Today, the last piece will be written about the SALT coin and the price action principle applies here too. On our previous analysis of the SALT I said:
"Luckily for the buyers, we are still above the 3.30 so the scenario of the broken resistance being tested as a support is still in the game. I am afraid that this support will be broken soon though. The drop from yesterday looks strong and seems like it will be continued in the nearest future. Price coming back below the 3.3 USD will cancel the buy signal and trigger the opposite one with the closest target on the psychological barrier of 2 USD for one SALT. "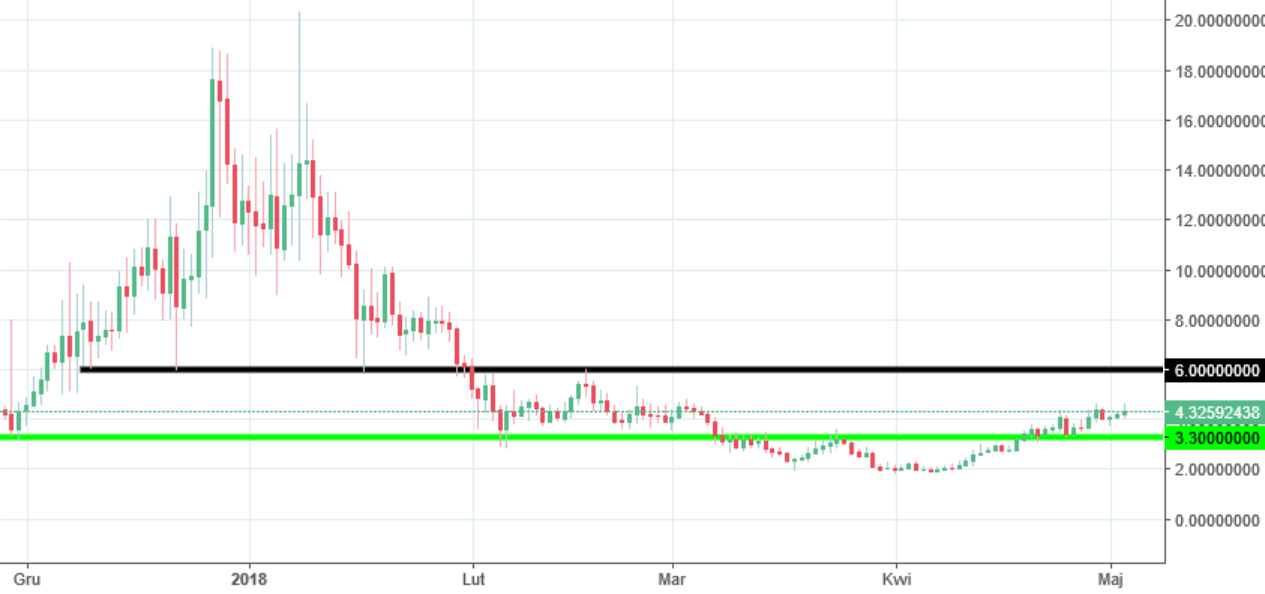 The price defended the 3.3 USD support and did not trigger the sell signal. Main principle of the Price Action trading was there: broken resistance was positively tested as a new support. That was on the 26th of April. After that, the price went higher and actually made new local highs today, slightly above the 4.6 USD. The sentiment is positive, even despite the fact that the price is about to create a hammer on the daily chart. That can be a negative factor in the short/mid-term but the long-term buy signal seems safe.