We are approaching the end of November, so let me analyze the instrument, which we previously mentioned on the first day of this month – SiaCoin. The situation back then was negative but also, in the same time, very technical. That allowed us to make no mistakes in predicting the future direction for this instrument. First, let me show you what we wrote in the previous piece:
"In the bigger picture, the price is drawing an ascending triangle pattern (upper yellow, lower blue). In this case, we do have higher chances for the bearish breakout here. The price closing below the blue line will be a legitimate signal to go south and that is our view on this instrument. "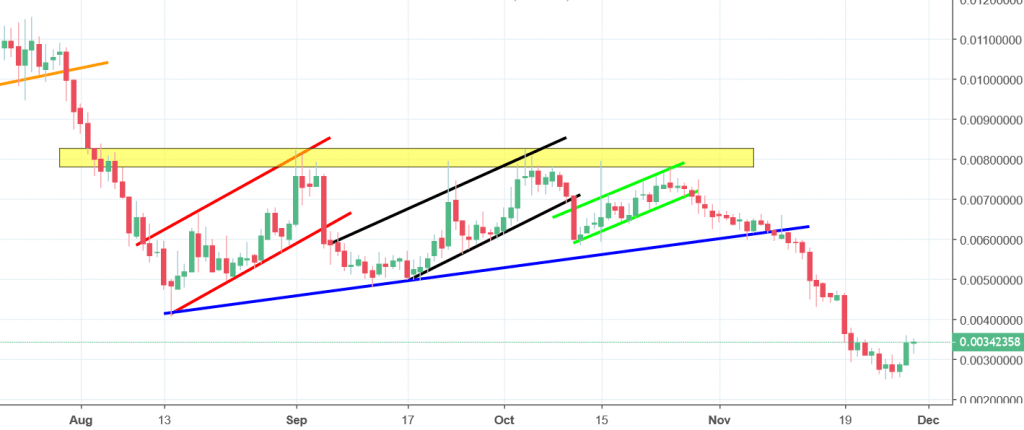 I like triangles because I think that they are very reliable patterns. This time they worked too. The price broke the lower line of this formation on the 10th of November. That was a clear sign for all the traders to stay away from this instrument. The decline was very fast and decreased the value of the coin almost in half. Last two days bring us a bullish correction but it looks like a dead cat bounce and nothing more. As for now, we do not have any signs of a bigger reversal so if you think about buying cryptos because the price is low, think a bit more. Our view remains negative.