Friday on the crypto market is quite bad. Most of the coins are losing and it is mostly caused by the reversal on the Bitcoin. Many of the instruments here did not take a part in the surge, when BTC was going higher, so imagine what is happening, when the Bitcoin is falling down? Yes, we do have a disaster. First example is the Siacoin, which today is down more than 7%. Last time, we mentioned this coin on the 29th of June, when the price was around 0.009 USD. We were extremely bearish:
"I think that ends the bull market here and sends this coin to the grave. Maybe that is harsh but technical analysis leaves no hope here and in the future, we should see even lower levels than now. "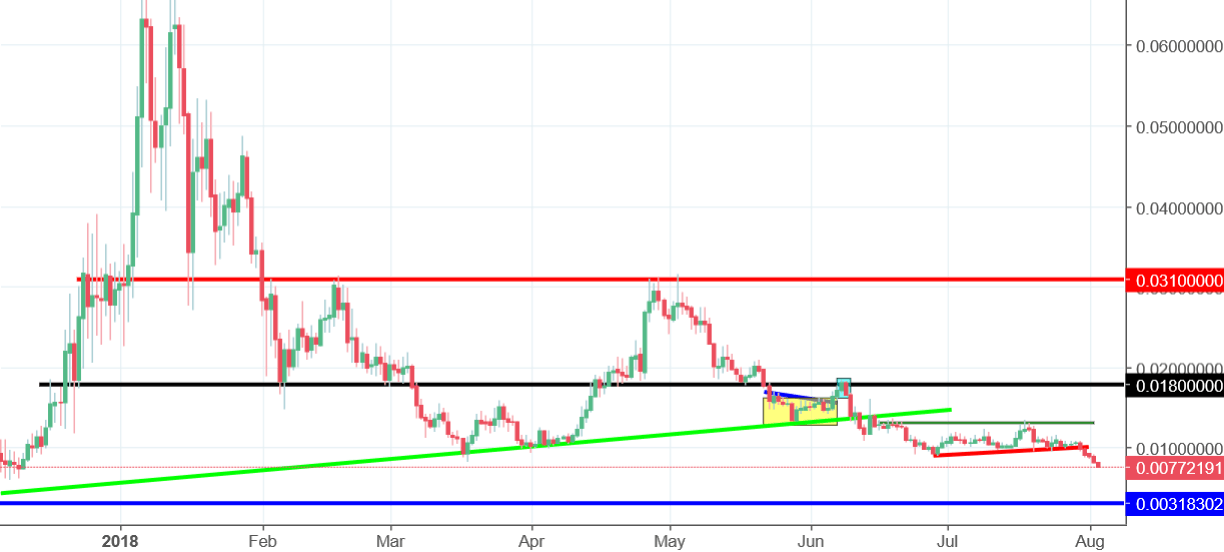 Currently, the price is making new long-term lows and we are on the 0.007 USD. You have to admit that it was a great call. If You think that we cannot go any lower, most probably you are mistaken. In my opinion, the price should continue to go down, at least till the support on the 0.003 USD (blue). With the current sentiment and momentum, the chances that we will get there are very high.