Monday on the crypto market starts relatively flat and we do not any significant volatile movements. In this environment, one of the biggest gainers is the Status, which today, is going up more than 3%. Can that be a beginning of a bigger reversal? Not so much. Before we will tell You our outlook on this coin, let me start with our previous analysis, from the 29th of August:
"As long as we stay below that line, the sentiment is negative and the chances to break the violet dynamic support are much higher. That breakout will open us a way towards the new lows."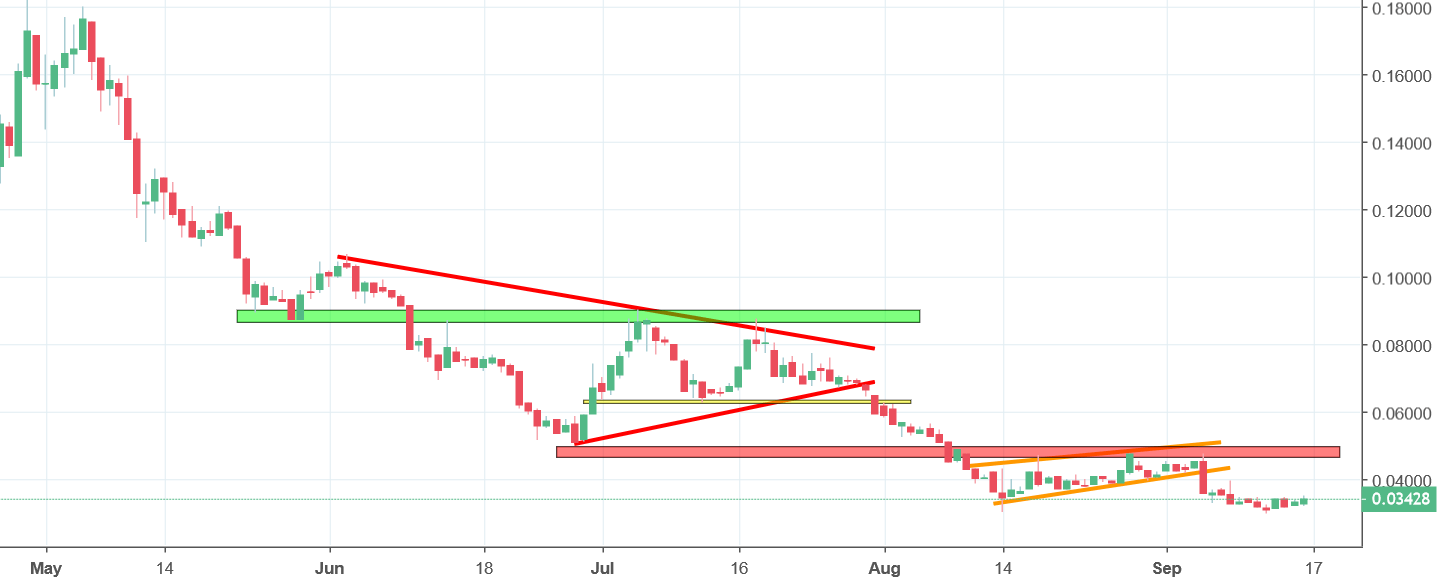 On this chart, the violet support from the previous piece is replaced with the lower orange line, which is a support of the flag formation. As You can see, our view was spot on and the price indeed went lower. The decisive attack happened on the 5th of September, when the price drew a huge bearish candle, triggering the sell signal from the flag formation.
Current correction is just a small pause. We do not see any bullish reversal pattern whatsoever. Our view remains negative and in our opinion, new long-term lows are just a matter of time.