New month, new trading opportunities! We start the 1st of may with the analysis of the Steem. For the last time, we talked about this instrument on the 23rd of April, so a week ago and we were bullish:
"We said that Steem is not doing too well. The situation is bullish but it could have been much better. Buyers can be worried about the 3.4-3.6 USD area as the price tried to break it twice and twice bounced and went lower. Once this area will be broken, serious buy signal will be triggered. As for now, we wait. "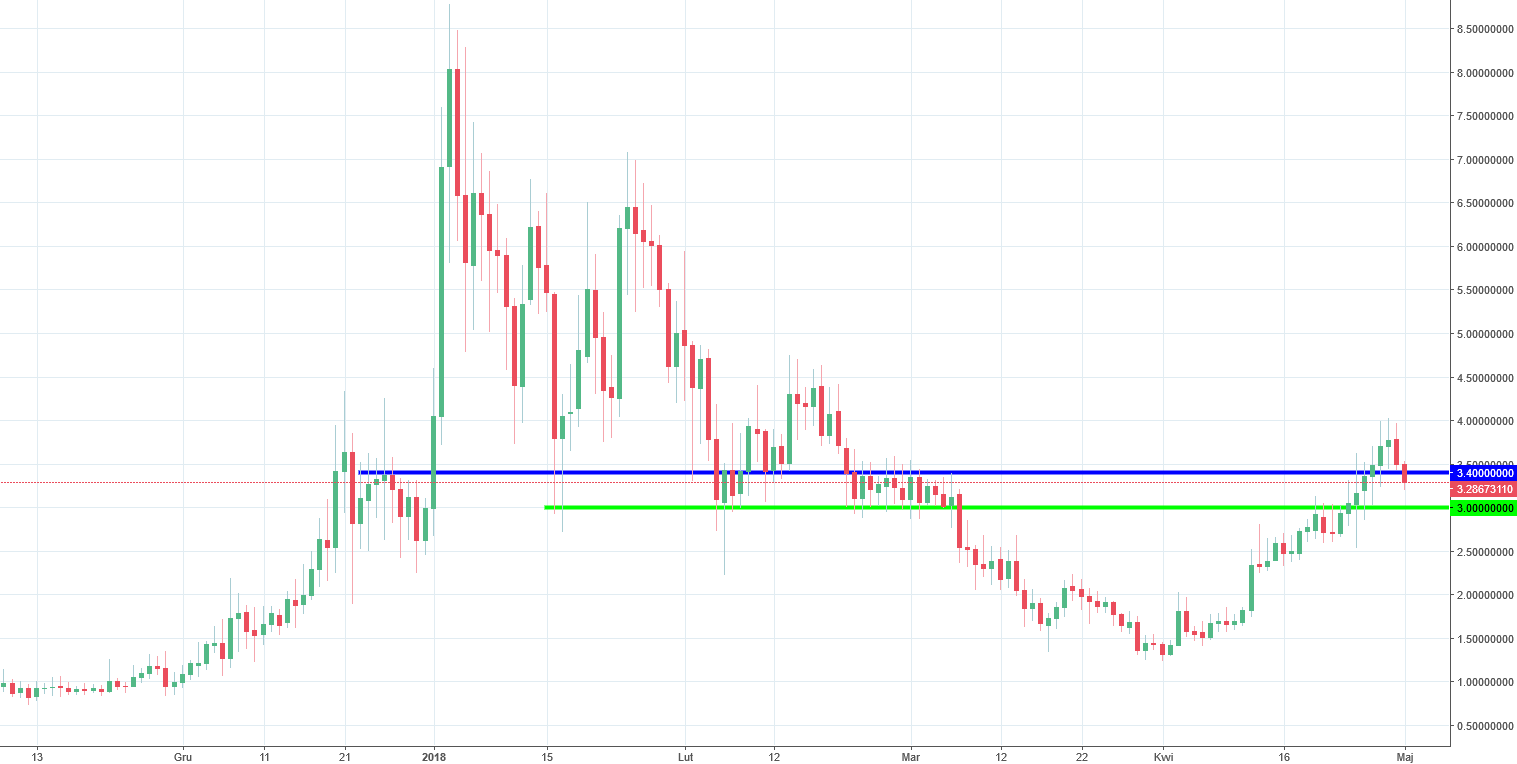 Situation here was positive but we had our doubts about the overall condition of this altcoin. The buy signal was indeed a good call, because straight after our analysis, the Steem had 8 bullish days in a row! We managed to break the resistance mentioned there on the 3,4 USD (blue) and the price went significantly higher, touching the 4 USD. That is where the bearish correction started and the price reversed.
Currently we are testing the 3.4 USD resistance as a support. The price went deep inside this area so probably the buyers will require help from the 3 USD support (green), to keep the buy signal alive. As long as we stay above the green area, the sentiment is positive and the current drop can be perceived only as a correction and a typical take profit action.