Now time for the Lumens – XLM, which previously had a buy signal, after the price created an inverse head and shoulders formation and broke the neckline. Back on the 19th of July we wrote this:
"Today, the price broke the blue resistance, which was important in May and beginning of June. As long as we stay above the blue area. The sentiment is still positive. "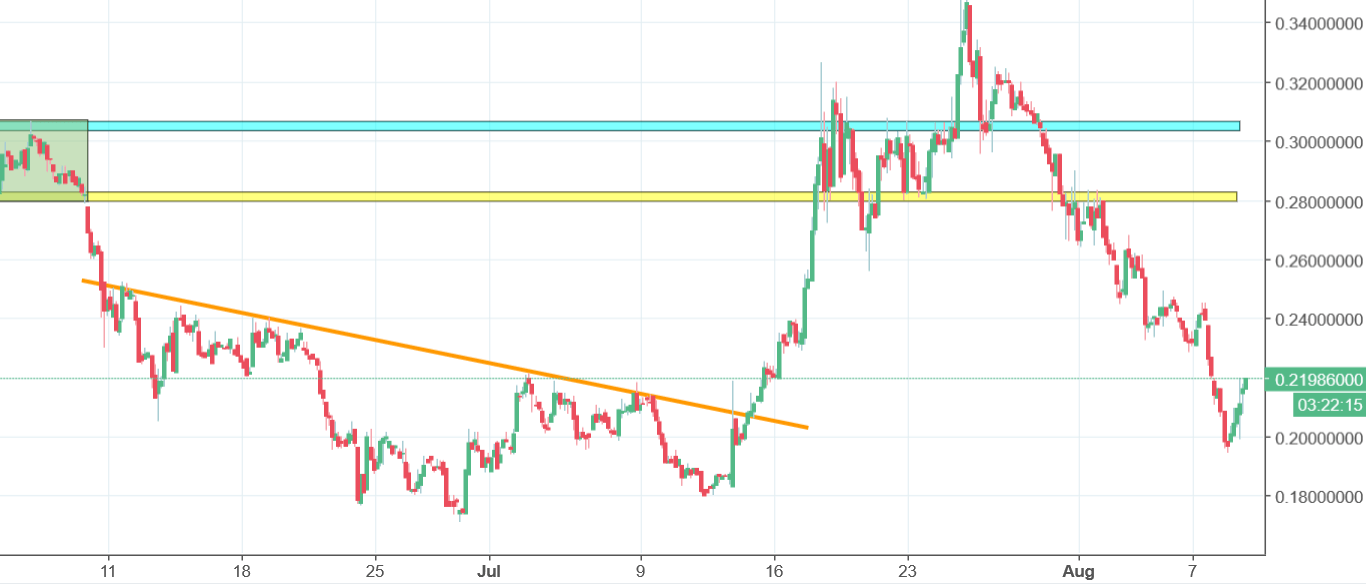 The sentiment remained positive but only for few days. On the 25th of July, the price reached the local top on the 0.35 USD and that was it – the end of an upswing. In the next few days, the price came back below the blue and yellow support, which cancelled us the positive sentiment.
Today, XLM is up 11% and is one of the best cryptocurrencies in the group of those with the biggest market cap. That single upswing is nothing. Buyers should not get overly excited as the sell signal is intact. We do not have any signs of a stronger reversal and we can treat this as a random bump. As long as we stay below the yellow line, the sell signal is on.