Now time for the Storj. We did analyse this instrument before too, at the end of May. The thing is, that we analysed this against the BTC, not the USD. That is a significant difference but the situation on both coins were and is bearish, so in theory, you can do no wrong with a sell order. After our piece was written, STORJBTC went slightly higher but eventually, the price dropped. Same case for the pair with USD, which we will analyse now.
STORJ, for the paste few months, was using the blue, inclined line as a support. Bullish bounces ended on the 10th of June, when the price broke the up trendline with a huge bearish candle. Along with the dynamic support, we also broke the horizontal one on the 0.67 USD (red). Breakout of those two supports give us a strong sell signal and shifts our attention towards the lows from the end of 2017.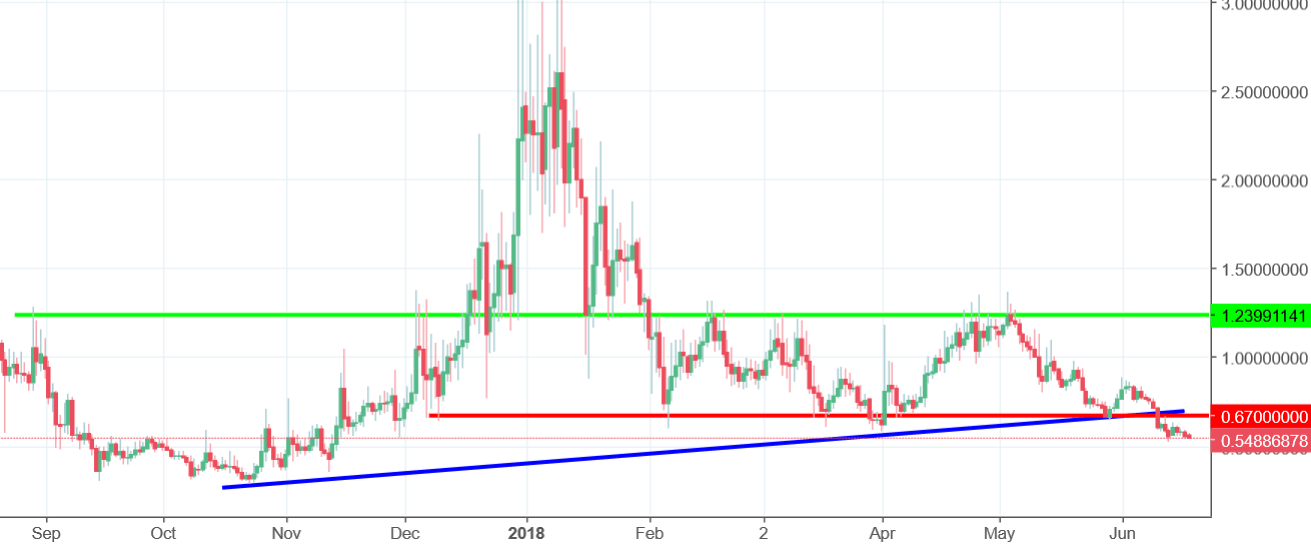 Currently, we do not see any bullish factors here. We do have a full, legitimate, sell signal. The negative approach will be denied once the price will come back above the 0.67 USD but chances for that are limited.