In the second piece of the day, we analysed the Civic, which was inside of the symmetric triangle pattern and was getting ready for the breakout. Now, we will show you the coin, which already had a breakout from the triangle and this movements became a reliable trading signal. The third piece of the day, will be written about the Storj, where currently we do have a strong sell signal.
Storj was in the symmetric triangle since the December 2017 and escaped from this pattern just few days ago. The price broke the lower line of the triangle (lower blue) and gave us a sell signal. From the technical point of view, that was expected as at the end of April and beginning of May, we were trying to break the resistance marked with a green colour but the demand gave up. That showed the bullish weakness and opened us a way towards the new lows.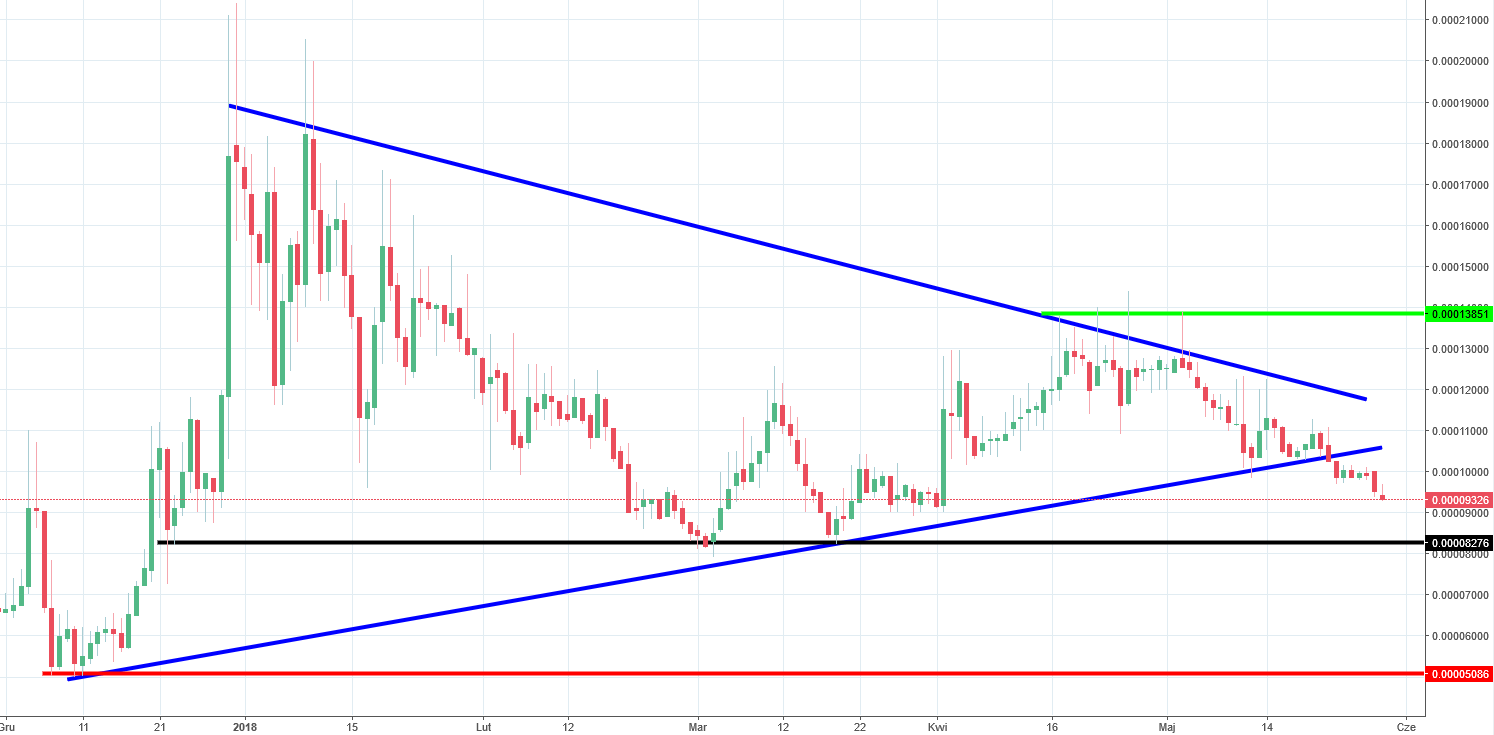 The current target for this drop is the black horizontal line, which shows us the supports from December, and March. Chances that we will get there are very high and this is our call for this instrument – Sell. Keep in mind, that we continue the new path started today and this instrument is the SJCX against the BTC not the USD.