First analysis of the day will be written about the Stratis. The previous one was published on the 17th of May and we were in a bearish situation, waiting for the proper sell signal. Stratis costed 6 USD and was very close to a major sell signal:
"As for now, we are holding above the 5.5 USD support (black) and as long as we are above, there is no clear sell signal yet. Signal to open a short position will be triggered once the price will close a day below the black line. In that case, the next target will be the green support on the 4.05. In my opinion, we should get there with relative ease. "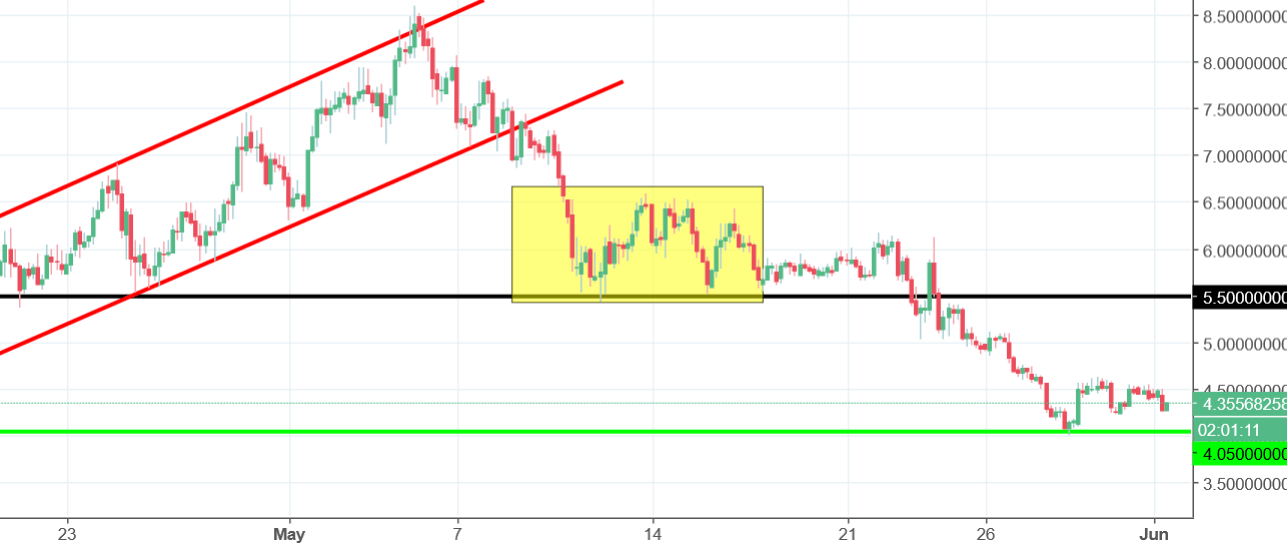 We like to be humble and modest but in this case we have to say that the previous piece about the Stratis was perfect. The price broke the 5.5 USD and triggered a major sell signal. After that, the price declined sharply and aimed for the support on the 4.05 USD. This is exactly where the downswing stopped ad the crypto started a bullish correction. Stratis is showing a great respect for the technical analysis and we like it!
The current scenario is still bearish and I see a big chance of another test of the 4.05 USD support soon.