The last piece of the day, will be written about the Stratis. This will be the first time that we write about this crypto but let's hope that we will continue the path of the right predictions that we are having on this portal.
In the first analysis of the day, about the Lisk, we mentioned that today, we will present three cryptos, where the technical situation looks almost the same. Stratis has a one minor difference though. The surge in January did not form a head and shoulders pattern like on the other two altcoins. Other than that, everything is the same. We do have a flag formation in the April and a breakout of its lower line triggering a sell signal. Currently, we do have a rectangle (yellow), which is showing us a short-term sideways trend but is also suggesting a further drop.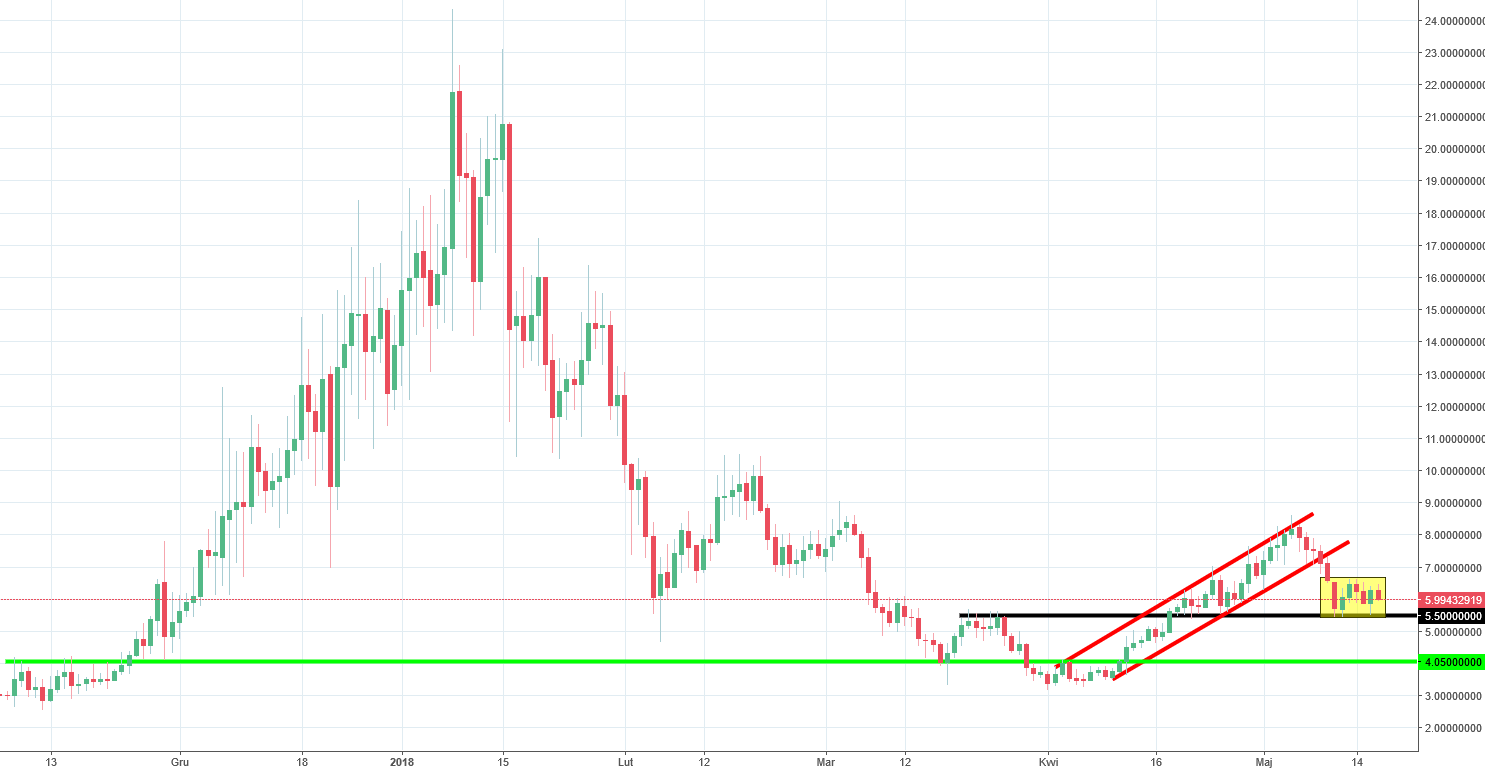 As for now, we are holding above the 5.5 USD support (black) and as long as we are above, there is no clear sell signal yet. Signal to open a short position will be triggered once the price will close a day below the black line. In that case, the next target will be the green support on the 4.05. In my opinion, we should get there with relative ease.