Seems like positive sentiment is back on the crypto market. Today, we will show you three altcoins from the group of the biggest gainers. First one is TRON, which most probably, will end Tuesday with the 10% increase in value. That is a good one even for the crypto standards. Tron was previously mentioned here on the end of July and back in that day, we were negative:
"Current scenario is not very optimistic. TRX is in a free fall and today we are down more than 6%. 0.04 USD (green) seems like a strong horizontal resistance and as long as we stay below, we do have a legitimate sell signal. "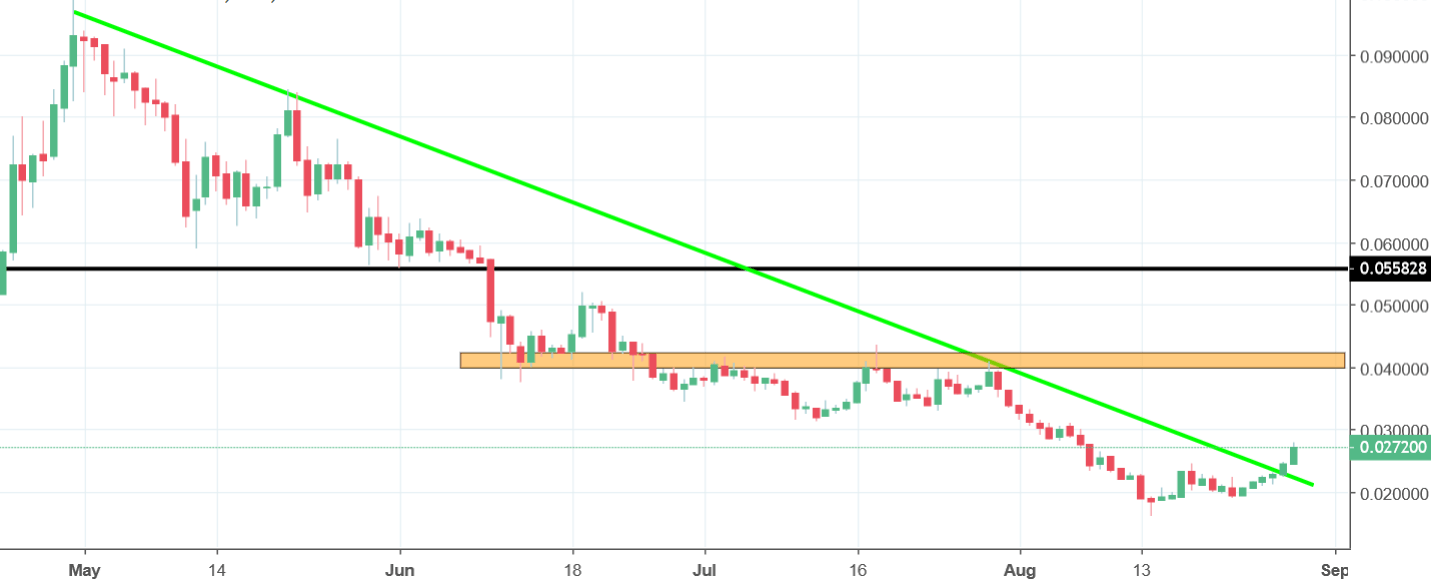 That was an excellent piece of work! From the 0.4 USD, the price dropped to 0.15 USD seen in the middle of August. In that time, only three days were positive, rest of them were bearish! OK, but that is a past. Now, the last 6 days are positive and the price broke the mid-term down trendline (green). That actually ends the bearish sentiment and opens us a way toward the horizontal resistance on the 0.4 USD (orange). Chances that we will get there are pretty high.