Now, time for TRON. The last piece about this altcoin was written on the 14th of May, when the price was bouncing from the 50% Fibonacci. Back in that day, the situation was looking good and the price was aiming higher after bouncing from a legitimate support:
"I personally think that with the current price swings, it is relatively safe to claim that the buy signal is ON. In my opinion, in the next few days, we should see the continuation of the positive sentiment and the price aiming the highs from the end of April. "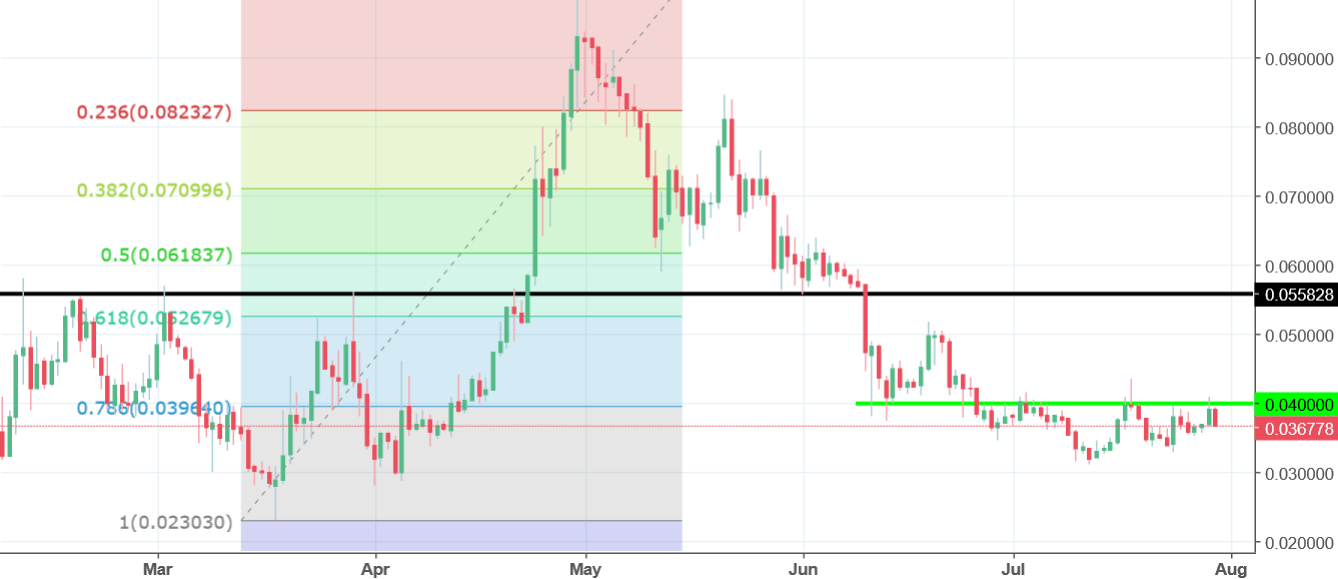 The buy signal was valid till the 21st of May, when the price reached the 0.084 USD. That was it. We did not manage to climb any higher. TRON entered the bearish territory. First we came back below the 50% Fibonacci and later, below the horizontal support marked with a black colour. As You can see, the second one was respected and the price tried to break it for few days. Keep that in mind in case of a bullish reversal as that can be a strong resistance.
Current scenario is not very optimistic. TRX is in a free fall and today we are down more than 6%. 0.04 USD (green) seems like a strong horizontal resistance and as long as we stay below, we do have a legitimate sell signal.