In our third analysis we come back to the positive sentiment presented in our first piece of the day – about the Litecoin. In this analysis we will explore the options on the TRON. The sentiment on this crypto is positive and the fact that we are after the decline, makes it a good trading opportunity (because the prices are lower). OK, but let me break down the technical situation for you now.
The bearish correction started on the first day of May. I think that it was finally the time for that, as the bullish upswing pushed the price from the 0.02 (in March) to the 0.1 USD (on the 30th of April) so in a month and a half! You must admit that even on the crypto market, that can be considered as a very healthy appreciation. Anyway, the correction was very technical. Sellers managed to retrace the 50% of the upswing. That was it. The price created a nice pin bar giving us a sign that the buyers are back in the game. 50% Fibo worked and allowed the price to climb higher. As for now, we are even above the 38,2% Fibo, which in theory is a very positive sign.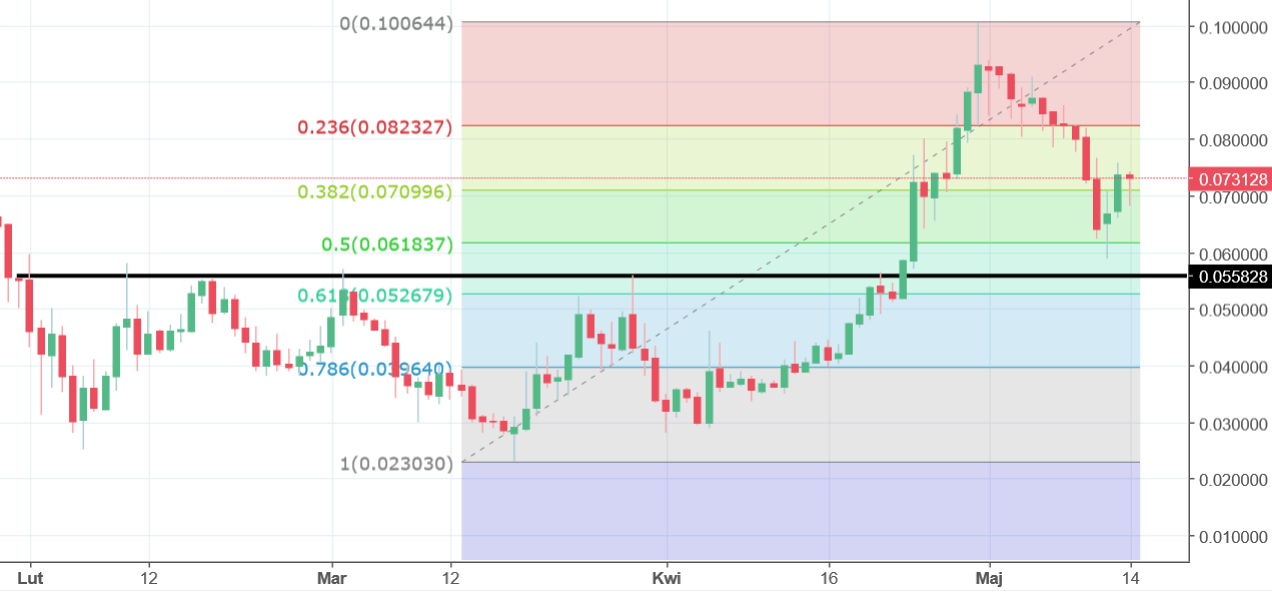 I personally think that with the current price swings, it is relatively safe to claim that the buy signal is ON. In my opinion, in the next few days, we should see the continuation of the positive sentiment and the price aiming the highs from the end of April.