Cryptocurrency and blockchain startups and investors have another reason to cheer for Trump presidency. The President-elect, Donald Trump, has picked Mick Mulvaney as the director of Office of Management and Budget (OMB).
Bitcoin has rallied since the eve of U.S. presidential election last month as investors increasingly cryptocurrency as alternative investments and safe-haven assets.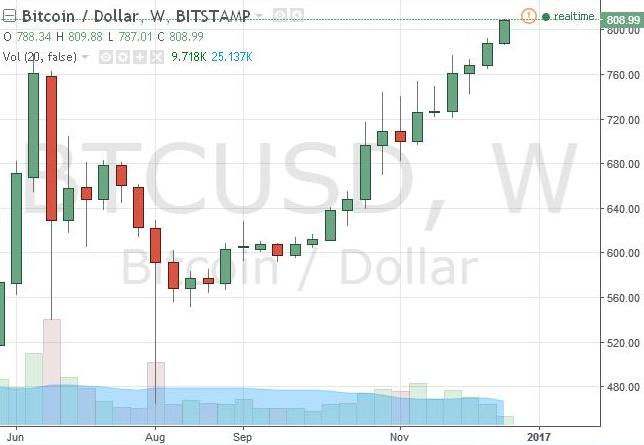 Alphabet Inc (NASDAQ:GOOGL) Google Partners With QUALCOMM, Inc. (NASDAQ:QCOM) In Support Of IoT Development
Staunched blockchain supporter
Mulvaney, a Republican Congressman from South Carolina, has distinguished himself as a staunch advocate of cryptocurrency and blockchain technologies. This September, Mulvaney teamed with fellow Congressman Jared Polis to create the bipartisan Blockchain Caucus, fondly called Bitcoin Caucus.
The idea behind Bitcoin Caucus is to keep U.S. lawmakers abreast with cryptocurrency and blockchain developments. The caucus will also encourage development of legislations that would allow blockchain technology to flourish. As such, the cryptocurrency world will have a powerful voice in Mulvaney in the government to resist measures to curtail the technology.
Mulvaney sees a favorable revolution of the financial services industry if cryptocurrency and blockchain technologies are allowed more space to develop.
Coin Center backer
Besides founding the Bitcoin Caucus, Mulvaney is also a supporter of Coin Center, a nonprofit cryptocurrency advocacy organization. Coin Center earlier this year raised more than $1 million for its altcoins public policy advocacy course.
Among others, Mulvaney has challenged the Federal Reserve's perception of cryptocurrencies. There have been concerns that the rise of cryptocurrencies has devalued the dollar and chocked the growth of the U.S. economy. But Mulvaney insists that altcoins are free from government monetary policy manipulations. Trump has recently rebuked China over its practice of devaluation yuan to make Chinese products cheaper in the export market.
Mulvaney became the first Congressman to accept donations in Bitcoins. The lawmaker has been deeply involved in cryptocurrency and blockchain matters since at least 2014.
Trump said that as head of OMB, Mulvaney would help his administration make smart budget choices and boost accountability in the federal government spending. The President-elect further said Mulvaney would help renew taxpayers' trust in how the government spends their money.
Trump packing administration with pro-Bitcoin officials
Besides Mulvaney, Trump has tapped several blockchain supporters to join his administration. For instance, Milo Yiannopoulos, the technology editor for Breitbart News and a bitcoin supporter will serve in the Trump administration as chief strategist and Senior Counselor. Peter Thiel, a vocal Bitcoin advocate and an investor in cryptocurrency startup Bitpay has been tapped as an advisor for the presidency.
But Trump is ascending to the presidency at a time when the Internal Revenue Service (IRS) has begun rattling the cryptocurrency world as it pursues tax cheats. The IRS is demanding customer data covering several years from Bitcoin exchange Coinbase. The tax agency suspects some users of Coinbase could be using the platform to hide taxable incomes. Coinbase subscribers can use the platform to trade Bitcoins for profits.
Growing support for cryptocurrency
However, the cryptocurrency has also seen several positive developments recently. The appointment of Mulvaney to head OMB is the latest high-profile boost for cryptocurrency world. Only recently Antony Jenkins, a former Barclays Bank CEO threw his weight behind Bitcoin startup Blockchain.
Cryptocurrencies have also been in the headlines recently as central banks contemplate minting their own digital currencies. The Swedish central bank, for instance, is studying blockchain technology with the aim of rolling out government-backed digital money as the country faces a steady decline in cash transactions. Central banks in China, the U.K. and Canada are also studying blockchain technology. Additionally, most of the best Forex brokers now offer crypto trading.