1st of August finishes with the analysis of the Verge. Most of our work is spot on but this one was really, really good. Previously, we mentioned this coin on the 23rd of April, so almost ages ago and we were bearish:
"The sentiment is back again into a negative territory and we have more chances for a further drop. "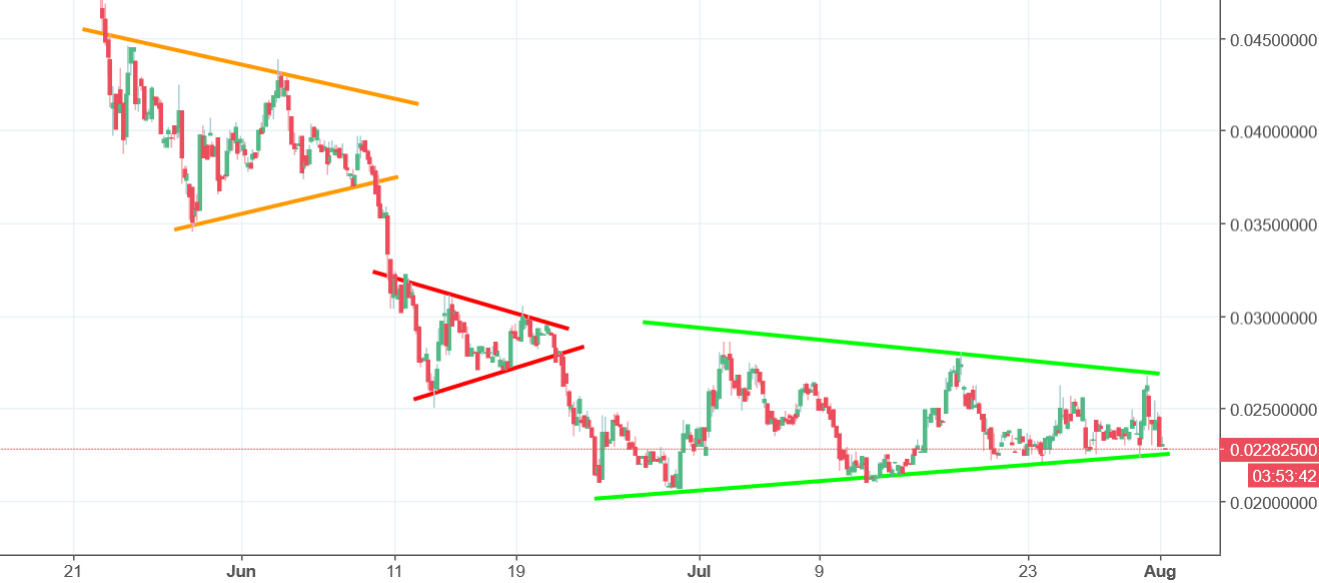 When, those words were written, the price was on the 0.07 USD and we had clear signs that the price should continue to decline. Now, we are on the 0.023 USD, so sellers definitely won that battle. What is interesting here is that the Verge loves pennants and symmetric triangles. Since the 20th of May, we already got three of them. Two of them already ended with a bearish breakout and brought us a decline. The last one still remains untouched and the XVG is respecting its support and resistance.
As history loves to repeat itself, most probably, we will see another breakout of the lower line of this formation. Sell signal will be cancelled, when the price will break the upper line of this pattern, which for now is less likely to happen.