The top gainer today is the Veritaseum, where the price is climbing almost 10% higher. It actually gives us, or to be precise, confirms us a buy signal. Previously, we mentioned this coin on the 23rd of August, when the price was around 26 USD and was still going down. This is what we said back then:
"The price is still making lower lows and highs, which means that is in a deep down trend. As log as this situation does not change, our outlook is negative. "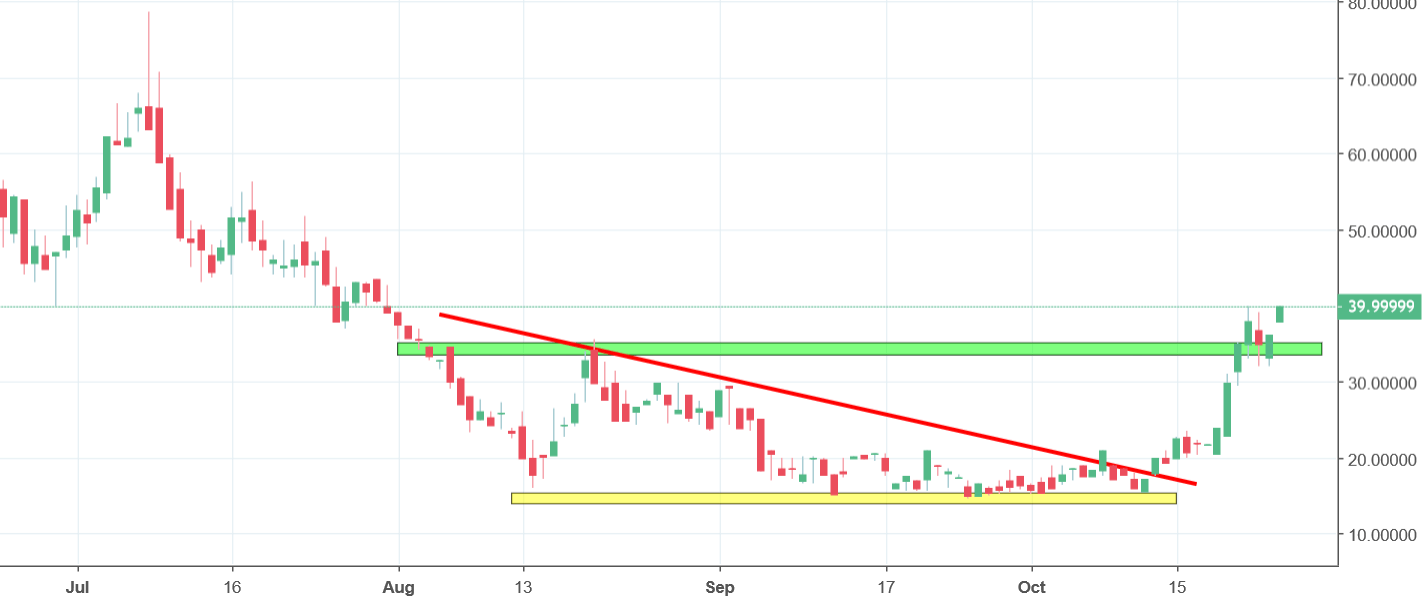 Yes, for the next few weeks, the price was going lower. In the second half of the September and the first half of October, VERI was glued to the horizontal support around 15 USD and the price was creating a descending triangle pattern. Quite surprisingly, this formation did not end with the bearish breakout. Instead of going lower, the price broke the dynamic resistance and went higher, triggering a buy signal. This positive sentiment was later confirmed by the price breaking the green resistance and then, testing that as a closest support, which actually happened yesterday. Thursday brings us an upswing, which proves the green line as a bullish stronghold. The sentiment is positive and we should see the continuation of this rise.