The last hero of today;s analytical marathon is the Veritaseum. This altcoin, at the beginning of the European session, was one of the biggest winners, gaining over 12%. Now, we are up 'just' 5% and in overall, the situation does not look good… As always, let us check our previous piece about this crypto. Was the current situation predictable?
"There is no doubt that the sentiment now is negative. The closest target is the blue area around 20 USD, which marks the lows from the second half of the 2017. Chances that we will get there are very high "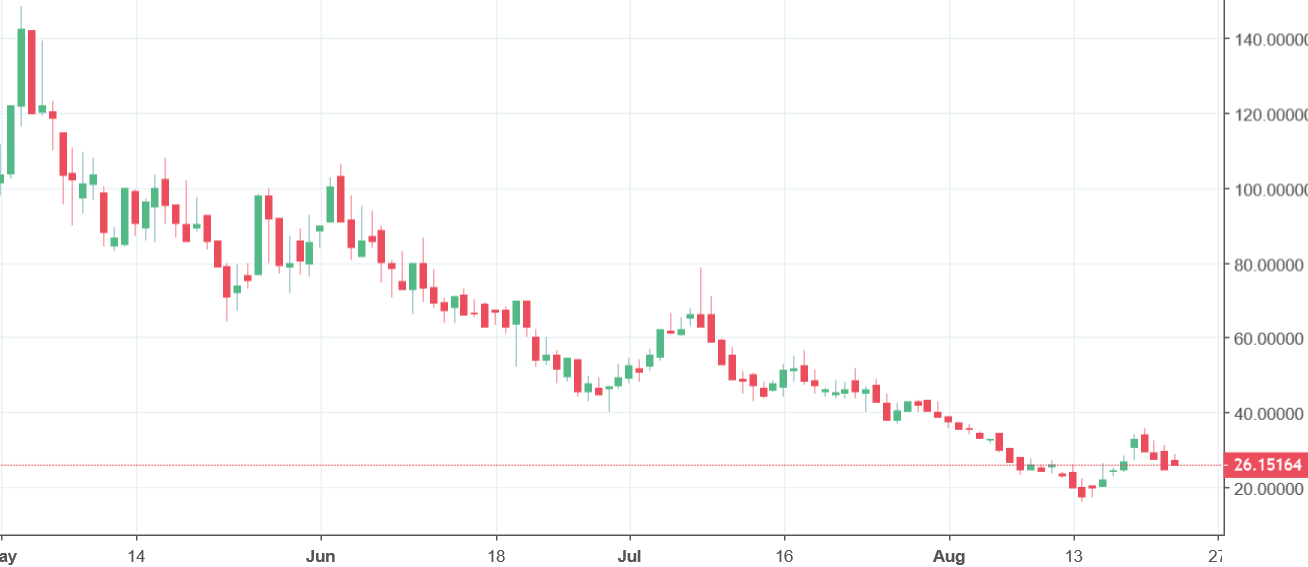 That was written on the 6th of August, when the price was on the 34 USD. Our target was met a week after those words were written. Great call! Especially that after we checked in on that level, the price went higher straight away. After this, VERI entered small correction mode but the upswing is mild and not encouraging. The price is still making lower lows and highs, which means that is in a deep down trend. As log as this situation does not change, our outlook is negative.