Second piece of the day will be Veritaseum. Long time, no see as previously, we mentioned this coin on the 3rd of May, when the price was around 135 USD. Back in that day, we were quite positive as the VERI was creating a nice bullish reversal pattern:
"On Veritaseum we did not get the breakout so the sell signal was not triggered. Currently, the price is forming a triple bottom formation, which is positive for the buyers and we should see a continuation of this movement in the nearest future. "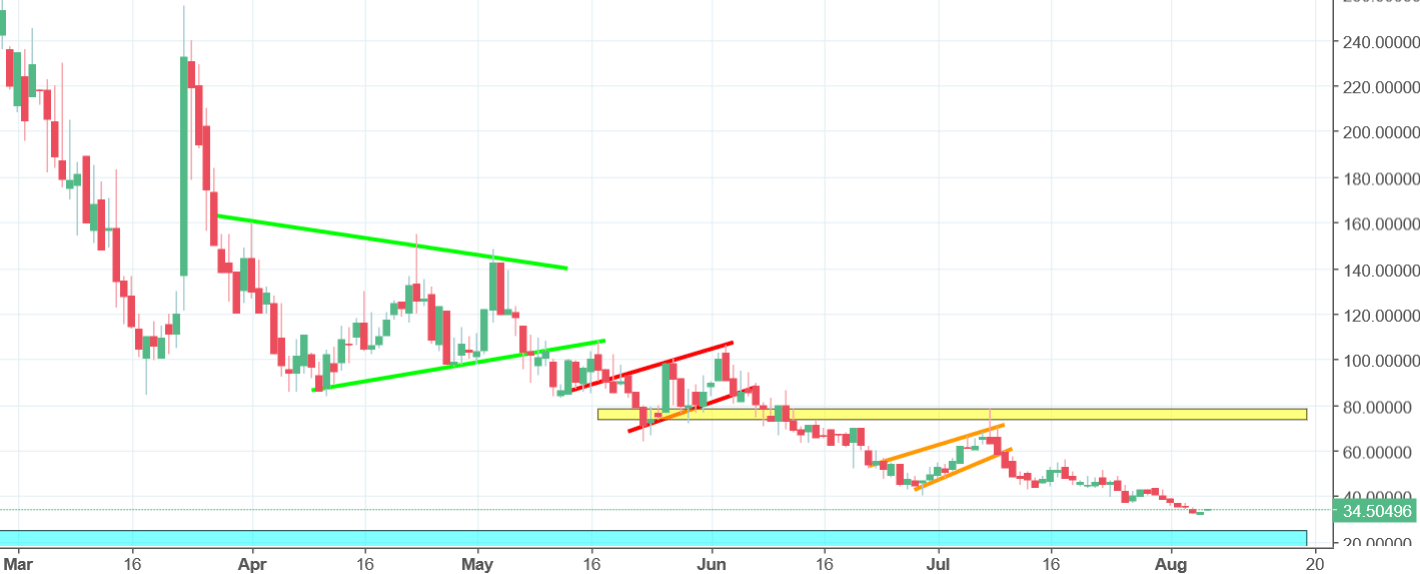 That movement continued but only to the 148 USD. That was it. Since that, the price entered a deep downtrend, crashing the bullish dream, before it even had a chance to develop. I have to admit that the current down trend is very technical. In the meantime, we had a triangle (green lines) and two flags (red and orange). The price also respected the horizontal level on the 76 USD (yellow), which at first, was a support and then, as a resistance.
There is no doubt that the sentiment now is negative. The closest target is the blue area around 20 USD, which marks the lows from the second half of the 2017. Chances that we will get there are very high.