The last piece on Wednesday will be about the Wanchain, so an altcoin, which was previously mentioned on the 2nd of August, when the price was around 1.3 USD and we were getting quite fresh sell signal:
"Most recently, the price broke the blue support around the 2 USD, which gives us a legitimate sell signal. As long as we stay below this line, the sentiment is negative and the price should continue to decline. "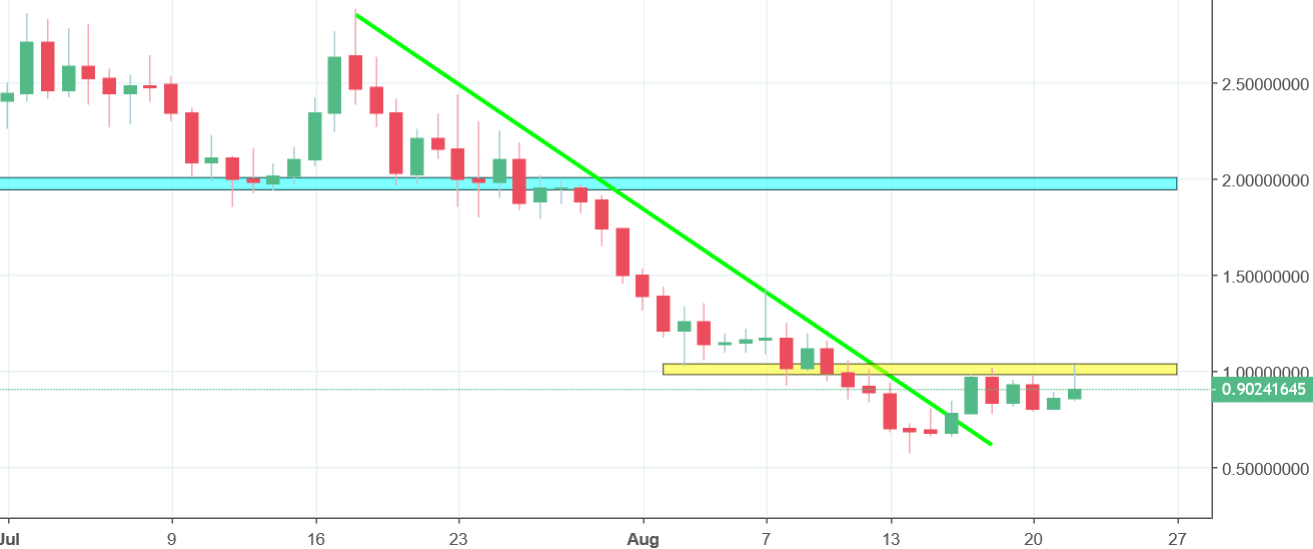 You, see, this is another example, where we were right! On the 14th of August, we reached local lows below the 0.6 USD. More than 50% decline in value. You read our portal and you save yourself some money. Win-Win. On 14th of August, the price created a hammer candle and from this point, the bullish correction has started.
Buyers do not have much space though. The price reached an important resistance on the psychological barrier of 1 USD (yellow). Today, we are up almost 6% but the thing is that the price is still bouncing from that important resistance. As long, as we stay below, the outlook is still negative.