The first analysis of the day will be about the Waves. For the last time, we mentioned this coin on the 1st of May and we were bearish. Our view was negative, mostly based on the fact, that the price bounced from the resistance on the 8 USD:
"The reversal from the Sunday looks very strong so it sets the short-term bearish sentiment with the target on the 6 USD. That is a base scenario for now and for the next few hours/days.  "
6USD was reached few days after that. It was not the end of the downswing though. The price pushed even lower, aiming the long-term up trendline (blue). That line was reached few days ago and stopped the drop for a while. Potentially, that can be a good support but the initial bounce is not too big, which may be indicating the bullish weakness.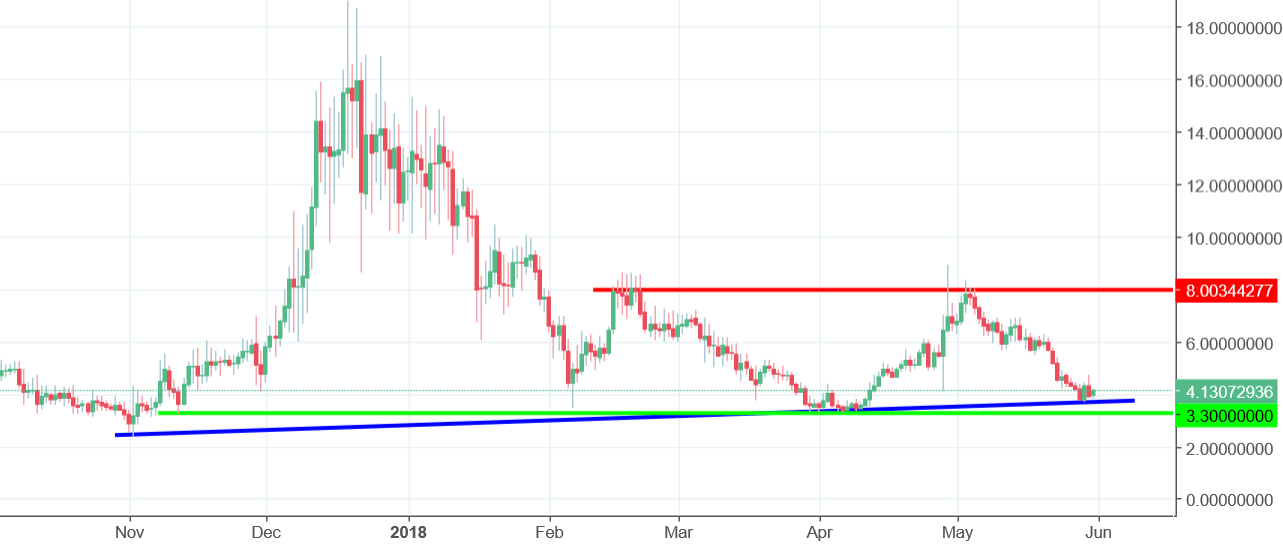 The price is very close to the horizontal support on the 3.3 USD and I think that the gravity may do its job and the price can decline further touching the green area. That is our view for the Waves now: further drop aiming the long-term horizontal support.