Next analysis today will be about Waves, which was on our radar at the beginning of April. Our call was unfortunately wrong, because we were bearish but in the same time, we gave a clear sign, where you should change your decision and switch from short, to long position:
"Currently, WAVE is quoted around 3.42 but we should reach the 2.65 USD soon. That is a support created by the lows from July, September and October 2017. Bearish sentiment will be denied, once the price will break the 4.2 USD resistance, which for now, seems less likely to happen. "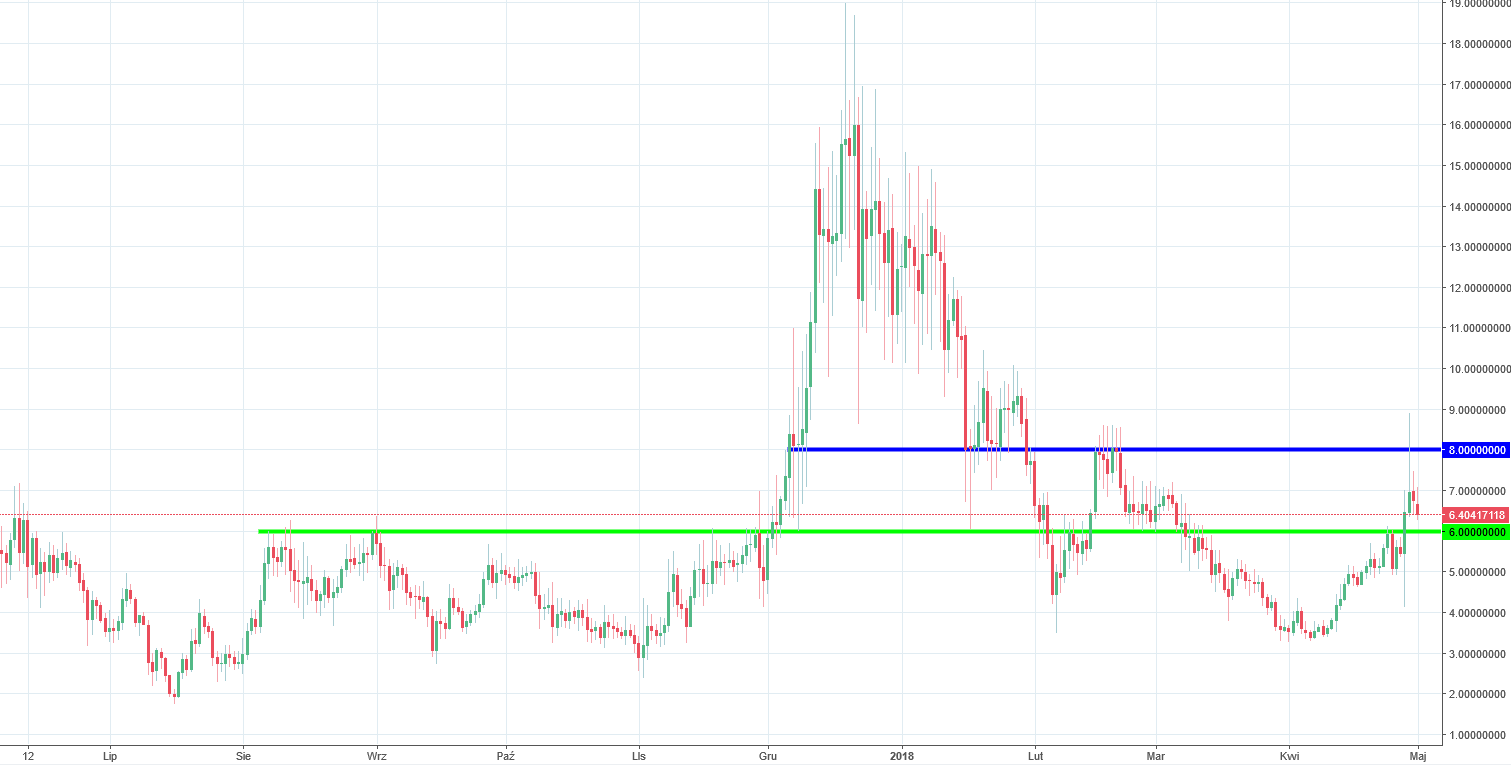 We did not get to the 2.65 USD and the price broke the 4.2 USD resistance triggering a buy signal. That was a good one because the price climbed vastly higher, reaching almost 9 USD! Price movements in the recent few weeks helped to set local support and resistances. The most important resistance will be the 8 USD (blue), which is respected since the beginning of December. The most important support is the 6 USD (green), which is respected even longer, since the beginning of August!
How to trade this?
The reversal from the Sunday looks very strong so it sets the short-term bearish sentiment with the target on the 6 USD. That is a base scenario for now and for the next few hours/days. The mid-term sentiment still stays positive as we are making higher highs and lows. The positive sentiment is on, as long as the price stays above the 4 USD.