Today, the main word in our reviews is: resistance! Yes,most of the coins are rebounding and aiming for their resistances. Some of them are doing good, like the Status, which was going up almost 8% and some of them are declining like WAX, which we are going to analyse now.
It seems like the bullish movement on WAX has finished. We already reached an important resistance on the 0.17 USD (black) and bounced from it quite sharply. What is more, the price is inside of the flag (orange lines), which is a trend continuation pattern. The main trend is bearish, even despite the fact that the price broke the mid-term down trendline (green).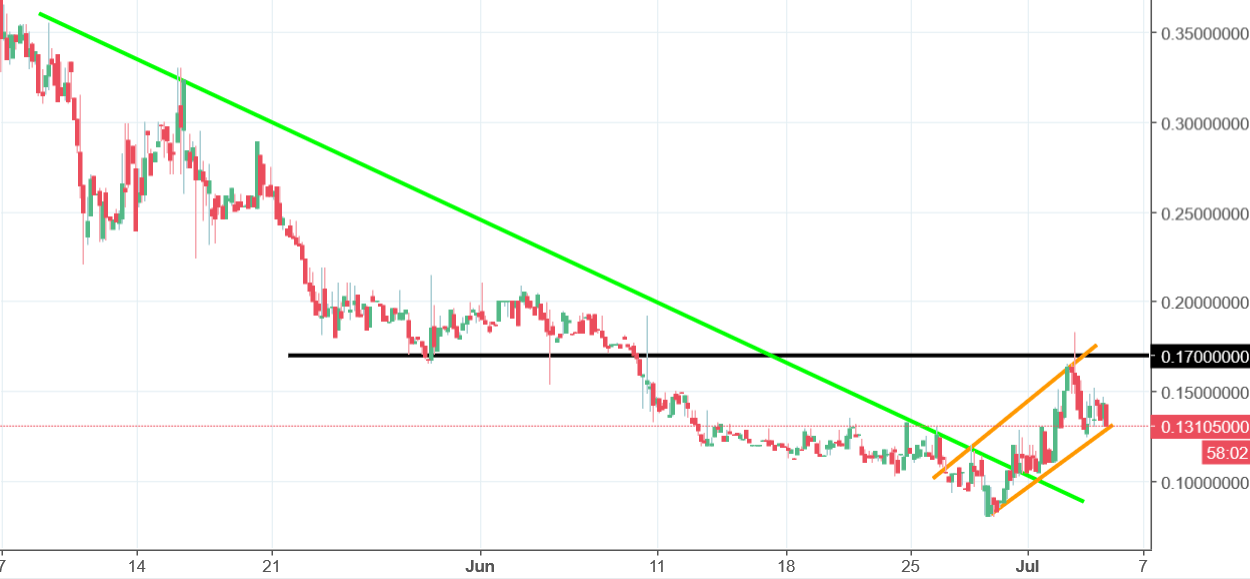 Currently, the price is testing the lower line of the flag and the chances for a breakout are quite big. Price closing a day below the lower orange line will be a signal to go short on WAX.