Second piece of the day is the WAX, which was on this portal only once, on the 5th of July. Mostly we are bearish on the cryptos (because that what the trend is) so no surprise here, our outlook was also negative:
"Currently, the price is testing the lower line of the flag and the chances for a breakout are quite big. Price closing a day below the lower orange line will be a signal to go short on WAX. "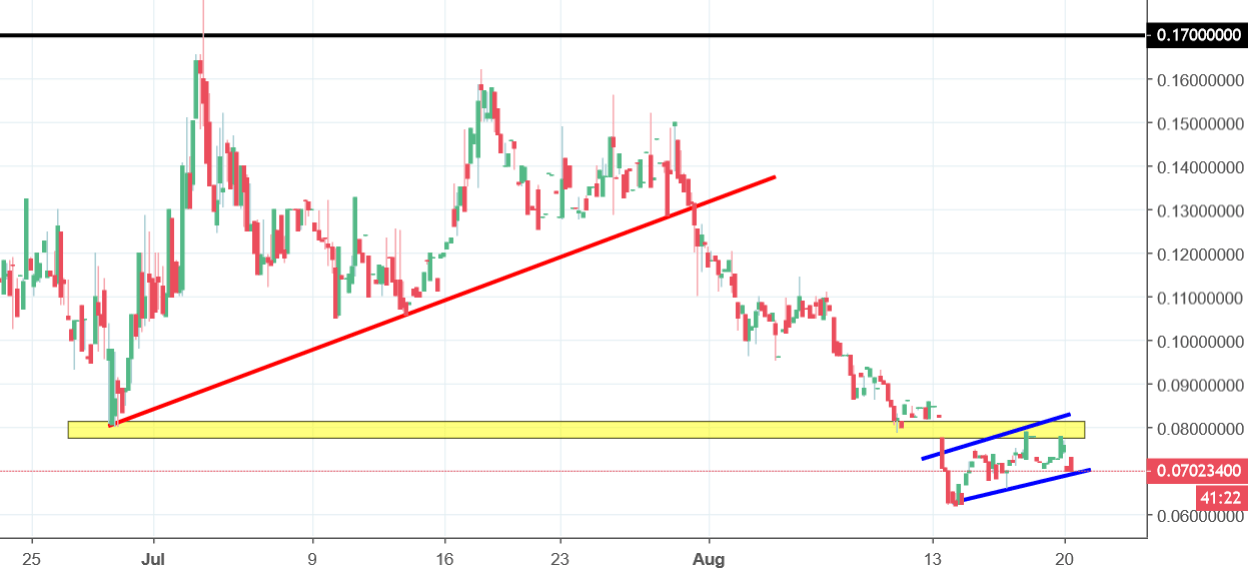 Back in that day, the price was on the 0.13 USD, currently, we are on the 0.7 USD so almost 50% lower. Indeed a good analysis. What are the perspectives for this coin now? Negative. The price broke the horizontal support on the 0.8 USD (yellow) and later used that as a resistance. The pull-back was closed entirely inside of the flag formation (blue lines), which is promoting a further drop.
Now, we are waiting for the breakout of the lower line of this pattern. In my opinion it should happen relatively soon, so traders should get ready for the new mid-term lows here.