We start Tuesday with the analysis of the WAX, which is the one of the worst performing cryptos today. As for now, the value is down around 8% but does that bring us a sell signal? No, not yet. Actually this movement was expected and should not scare us. Before we will get deeper into the situation on this crypto, let's deal with our previous piece:
"The price broke the lower line of the flag and bounced from the resistance. That is a sell signal regardless of the instrument or the timeframe. "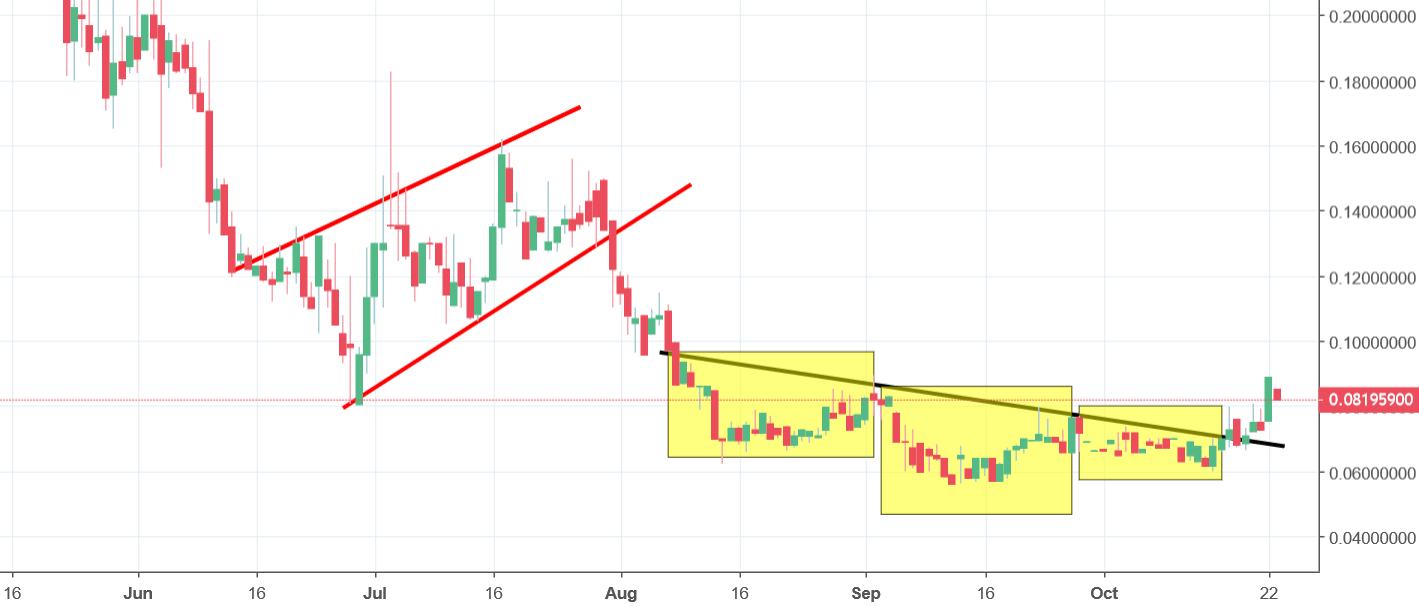 This is what we wrote on the 7th of September. It was a good signal as in the next few days, the price was going lower. On the 12h we made a local bottom and the price created an inverse head and shoulders pattern. Few days ago, buyers managed to break the neckline (black), which triggered the buy signal. The decisive session was yesterday, because the price drew a nice looking marubozu. That brings us to today's session. Yes, the drop was expected as this is a normal pull-back. Despite the price falling 8% today, the sentiment remains positive and we should see the continuation of the upswing.