Another coin with the biggest upswing today is the WAX, which on Friday is up more than 5%. Previously, we talked about this instrument on the 21st of August and we saw a bearish pattern. We did not say 'sell now' but instead of that, we mentioned the exact trigger point for that:
"Now, we are waiting for the breakout of the lower line of this pattern. In my opinion it should happen relatively soon, so traders should get ready for the new mid-term lows here. "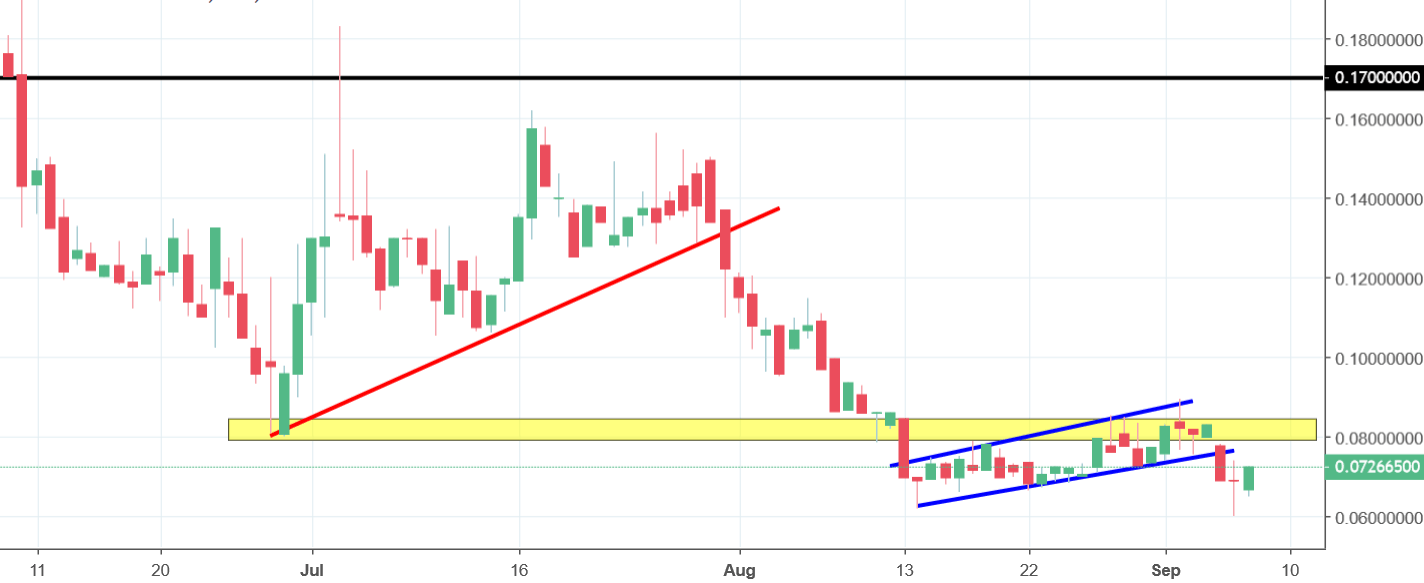 That pattern was a flag and the breakout happened two days ago. The price did not manage to break the 0.082 USD resistance (yellow) and went lower. Situation here is similar to this one on the Qash but the flag patterns are not so regular (at least the first one). The outcome is the same though. The price broke the lower line of the flag and bounced from the resistance. That is a sell signal regardless of the instrument or the timeframe.