Tuesday brings us an analysis of the Zcash, which was previously analysed on the 9th of August. That was very interesting as back in that day, the price was sharply going up but we were not convinced about the bullish sentiment. Despite the rise, we kept our negative outlook intact:
"Today's upswing does not change anything. We can consider it only as a dead cat's bounce. We did not break any major resistances and we are actually far to do that. The sentiment here stays negative and we should be soon aiming the orange support. ""
One quick look on the chart and we can see that the previous analysis was great! Instead of climbing higher, the price went down losing almost 60 USD or if You prefer – almost 40%. How about that for the sell signal?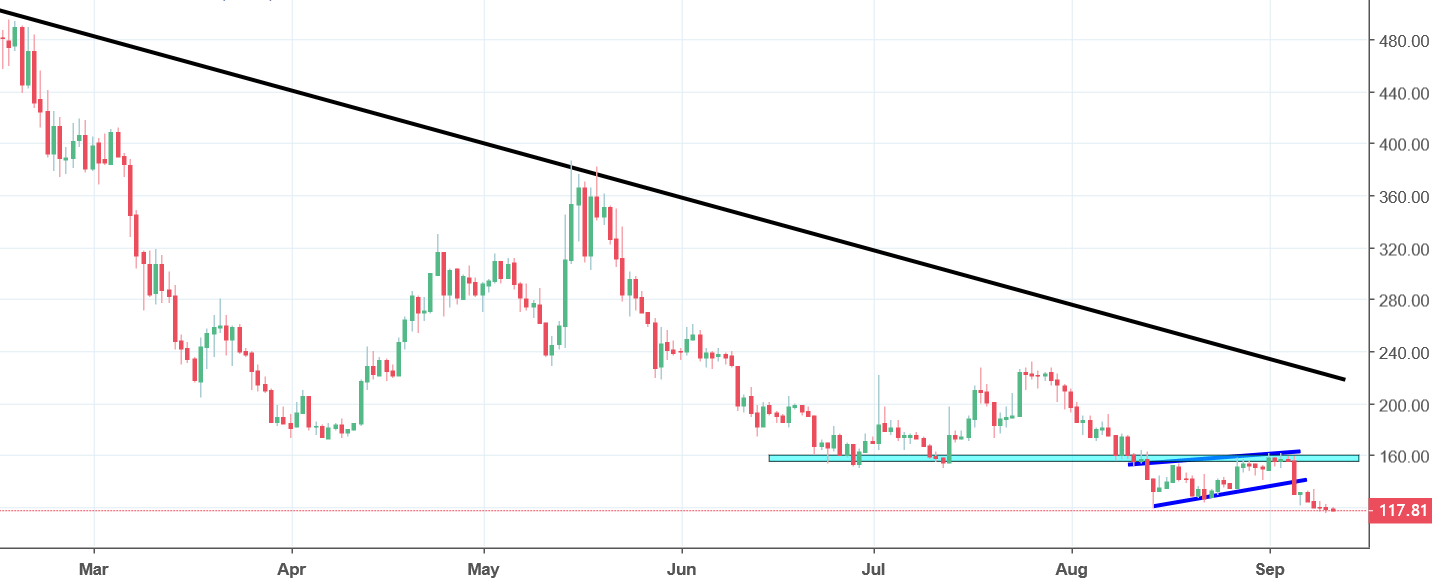 Current situation is not less bearish. The price created a negative flag formation (blue lines) and bounced from the horizontal resistance on the 160 USD. After this, we broke the lower line of the flag, which brings us a sell signal. Currently, the volatility dropped and the price is laying on the mid-term lows. That is a clear signal that sellers are getting ready for a major breakout. Sell signal is on as long as we stay below the blue area.