ZCoin, the altcoin with market cap of 125 millions USD had a very spectacular session yesterday. At one point of the day, the price was up over 12 USD, from 31 USD, we went to the 43USD. That is about a 30% rise in one day. Well, on the crypto market it is nothing extraordinary but most recently, this kind of rise had to be seen. In the past few months, we got used more to the heavy drops, so any surge is definitely more than welcomed. There is only one problem here. That upswing was not sustainable and at the end of the day, it was entirely wiped out from the chart.
The beginning of the end?
Most probably… Many traders who bought on top are on loss straight away and will have to immediately close their positions, giving a fuel for another downswing. The daily candle itself is a shooting star, which has a very negative meaning, especially that the top of the candle (head) touches a super important resistance on the 42 USD (black). In addition to this, that candle bounces from the mid-term down trendline (green).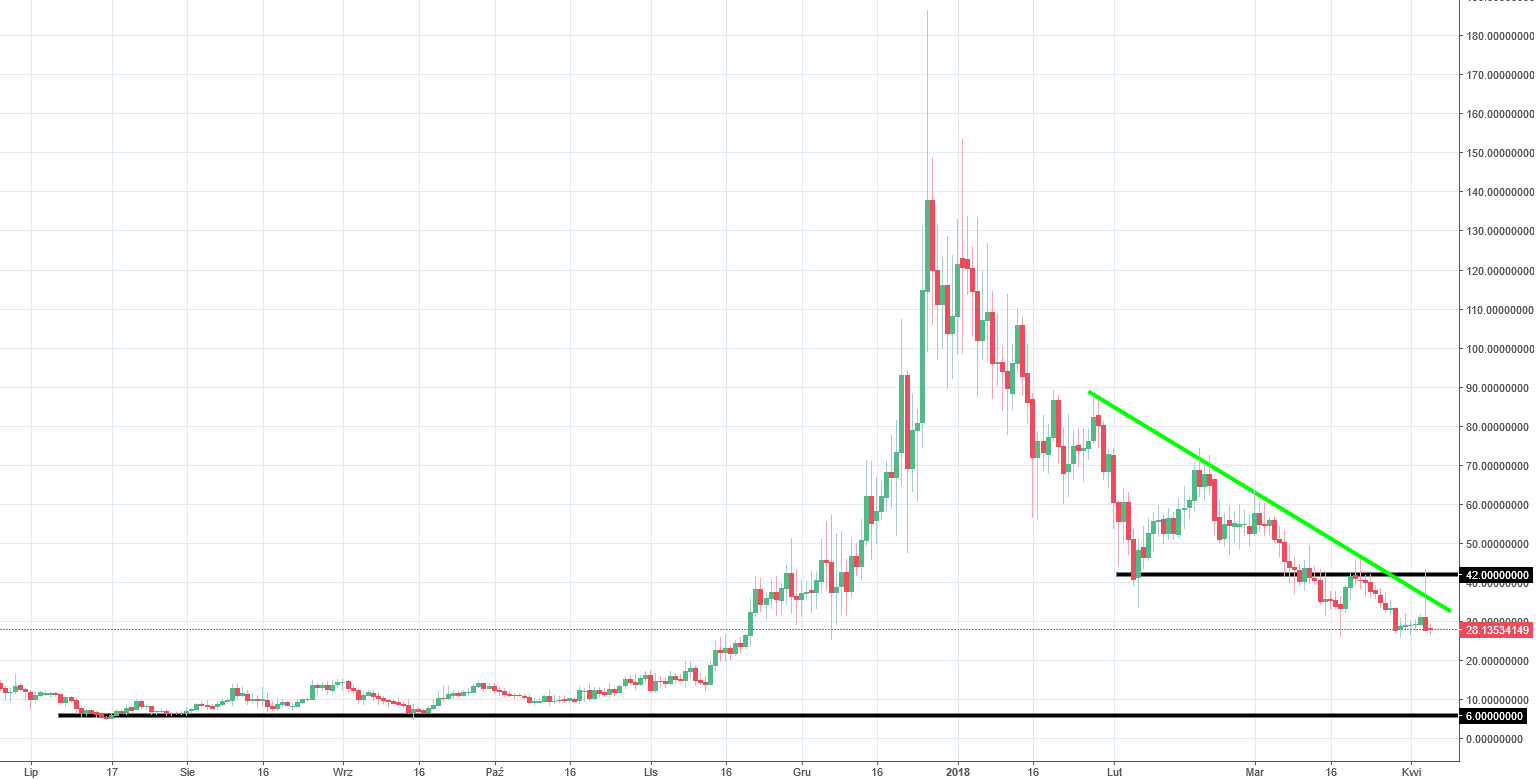 All that together allows us to be very bearish towards the Zcoin. The potential target is around 6 USD and I bet that is a catastrophic news for most of the owners of the XZC.