Second newcomer today will be the Zilliqa, where the situation is very similar to this one seen on the ONT. ZIL is in a strong and technical downtrend but today, the price is gaining some traction and is advancing 7% higher.
The downtrend, on the ZIL started on the 10th of may. The price was going down making lower lows and highs and in the meantime, created two correction patterns. First one was a flag (green lines) and second was a pennant (blue). Both of them, resulted with a breakout of the lower lines and a drop, which is in line with the price action principles.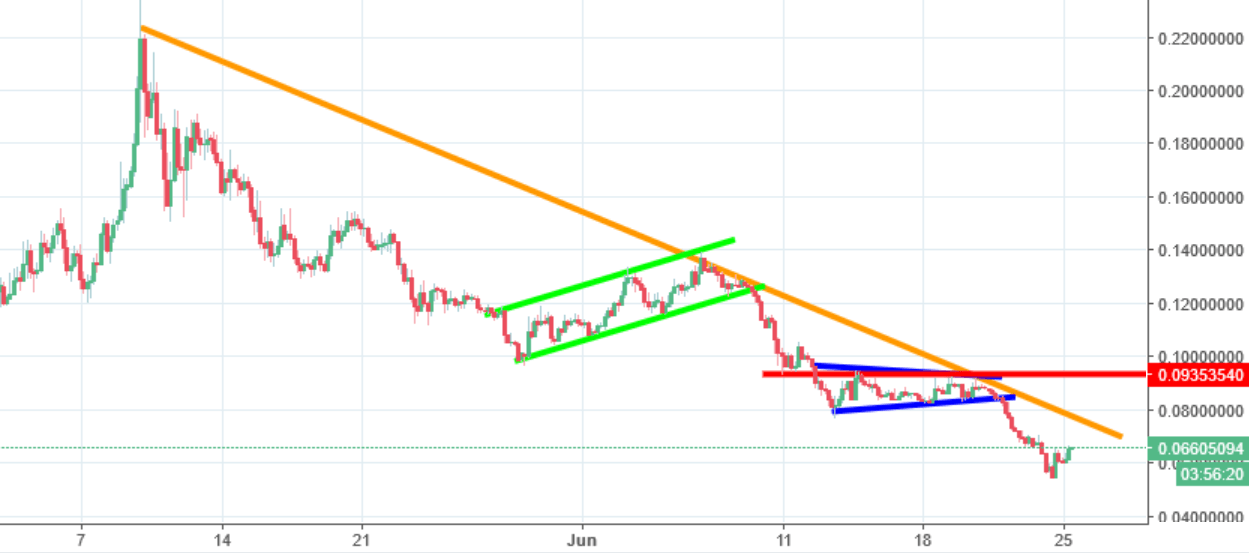 As for now, we do have a reversal and an initiation of another bullish correction. In our opinion, the price should get to the down trendline (orange), so we do have a short-term positive sentiment. What will happen next is not certain and to know that, we will have to wait for the price action on the orange line first.