Time for a small update about the situation on the Aussie. Previously, we wrote about this instrument on the 27th of September and we were bearish. The situation was extremely pleasant for the sellers and we were waiting for a trigger to go short:
"Once sellers will close the H4 candle below the grey line, we will get a legitimate sell signal. Chances for that are pretty high. "
H4 closed below the neckline, which gave us a permission to unleash the demons! Look at this slide! Almost 150 pips without any stop, especially at the very end. Full bearish dominance. Why did it happen? Well, I think You should remember this setup as it has a huge educational value. When You will go through the previous analysis again, you will see a lot of bearish factors at once. You were not the only one that saw that. Every trader on the market saw that, so there was a general consensus that we should be much lower. That is why we had a movement like that.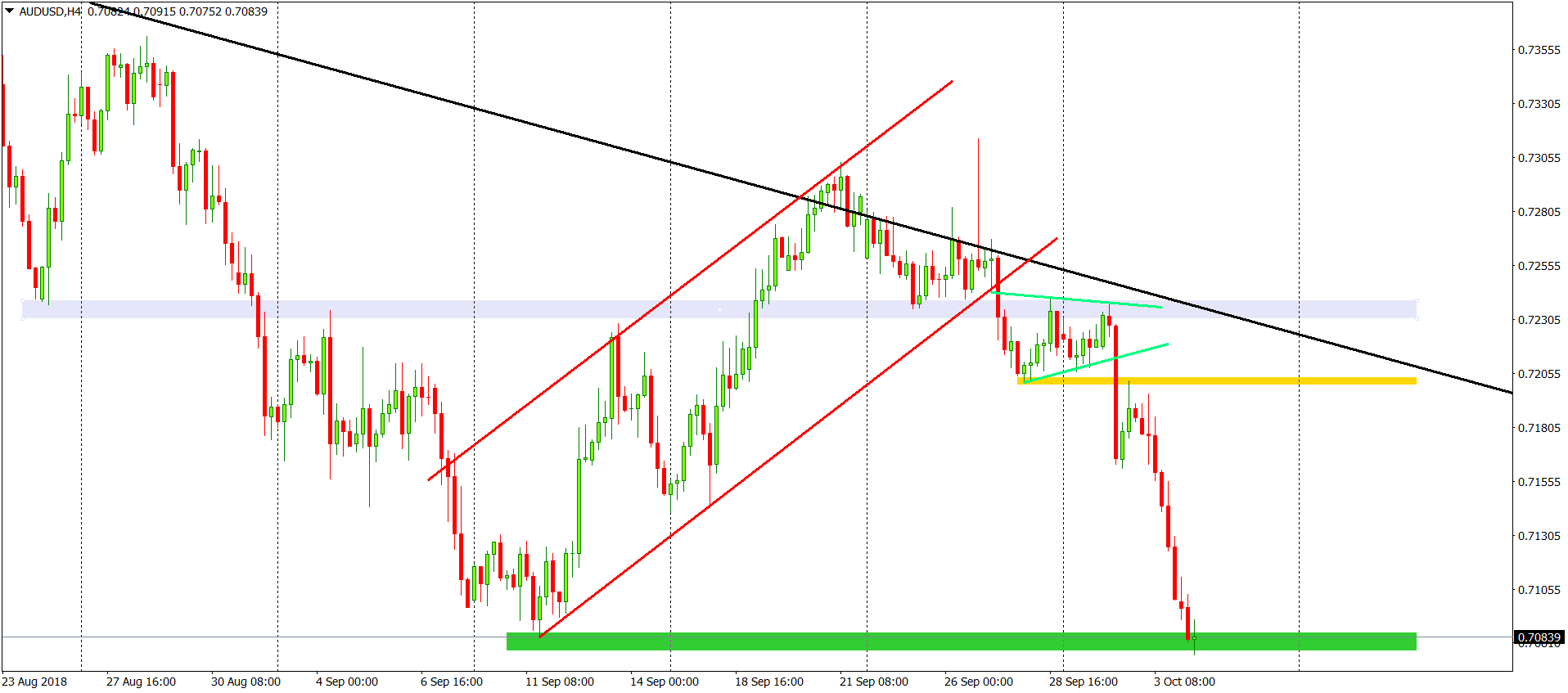 Now the price met the expected target – lows from the September. That can be a good occasion for a correction but the sell signal remains intact and will be cancelled only, when the price will break the black down trendline.