Friday starts for us with the analysis of the Dollar Index. Previously, we analysed this instrument on the 16th of October. The long-term sentiment was positive but we acknowledged the short-term bearish atmosphere on the chart. Our view back then was more bearish:
"American Dollar lost a little bit of the bullish momentum that could have been seen in the previous weeks. In this piece, we will analyse the Dollar Index and that will be the first time, that we are doing it on our portal. Current situation is rather negative. "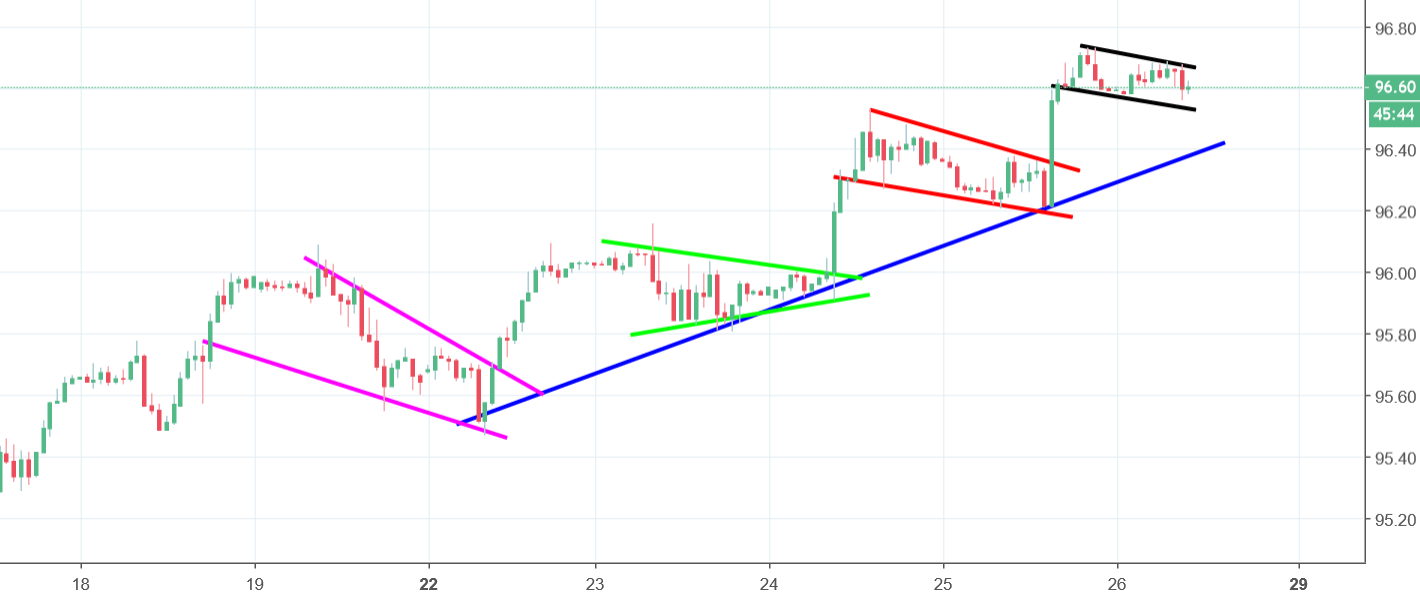 Dollar did not listen to us. OK, maybe it did for a short while straight after our analysis was published. The price dropped but that was the false breakout of the 95 support. After the long tail was drawn, the price went up straight away. The rise since then is super technical. Beautiful upswing with typical corrections. First one was a wedge (pink), then a pennant (green), flag (red) and flag again (black). History likes to repeat itself so we should see the breakout of the upper line of the flag soon. Our scenario for this instrument remains is positive.