On the currency market, we will cover the main pair of Europe: EURGBP. Here, yesterday, we received a fresh buy signal but the situation was not so good as we anticipated in our previous piece about this instrument. We wrote an analysis of the EURGBP on the 24th of September, when the price was finishing a nice spike up. Back in that day, we wrote this:
"EURGBP broke the upper line of the wedge, which in theory brings us a proper buy signal. The sentiment is positive, as long as we stay above the green line. "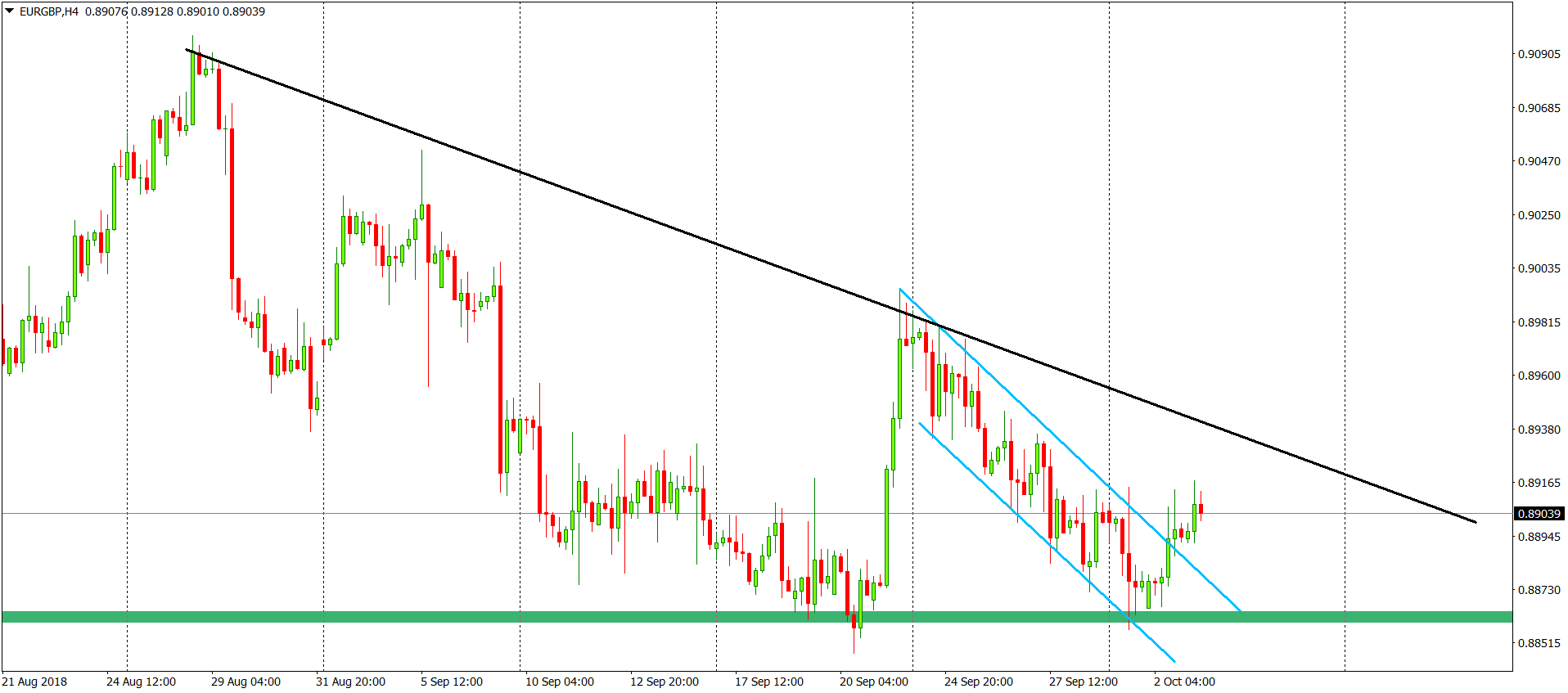 The correction, which happened after the breakout was much bigger than our expectations. That is the place, where the importance of the green line jumps in. The drop reached the green line and used that as a support – the positive sentiment got defended. The decline formed a flag formation (blue lines) and yesterday, the price broke the upper line of this pattern. When this breakout comes together with a bounce from a horizontal support – we do have a proper buy signal. Positive sentiment will be denied, when the price will come back below the green area but that is less probable at the moment.