Second instrument with the JPY in it is the EURJPY, where we also do have a buy signal. Even stronger than on the USDJPY, as here, buyers are additionally supported by the fact, that EUR is on the rise after yesterday's attractions from the ECB.
Buy story here started in May, when the price defended the orange support for the first time. In August, we did that again, which allowed to created a double bottom formation on the larger time frames. Correction, which started in February created a flag pattern (blue lines), which ended yesterday. The outcome of this formation was a bullish breakout, which in theory, brings us a proper buy signal.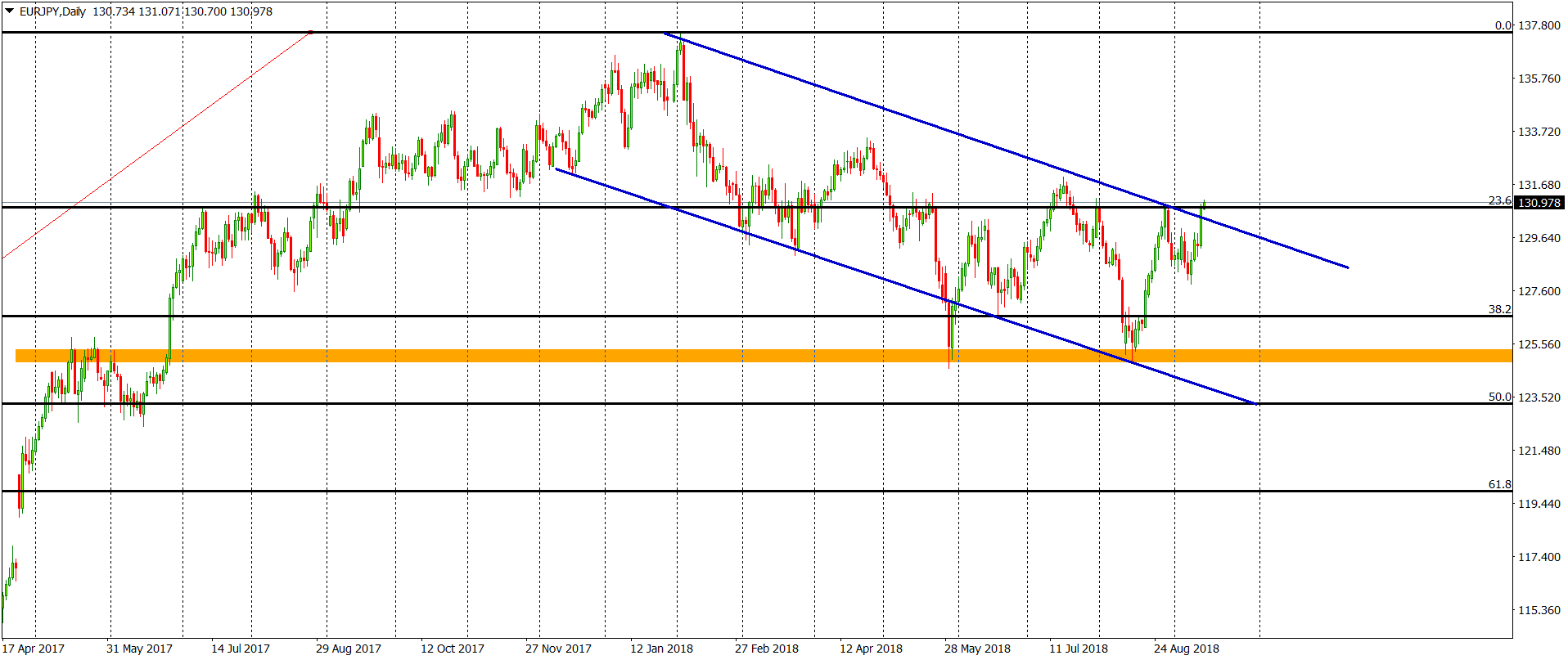 Positive sentiment will be denied, when the price will come back and beat this week lows. That is currently less likely to happen and according to the price action, we should see a further upswing.