Time to talk about the most popular instrument on the Forex Market – EURUSD. For the last time, we mentioned this instrument on the 27th of September and back in that day, we were very negative about the future of this pair:
"That all together brings us a mid-term sell signal, which will be active as long as we will stay below the yellow area. "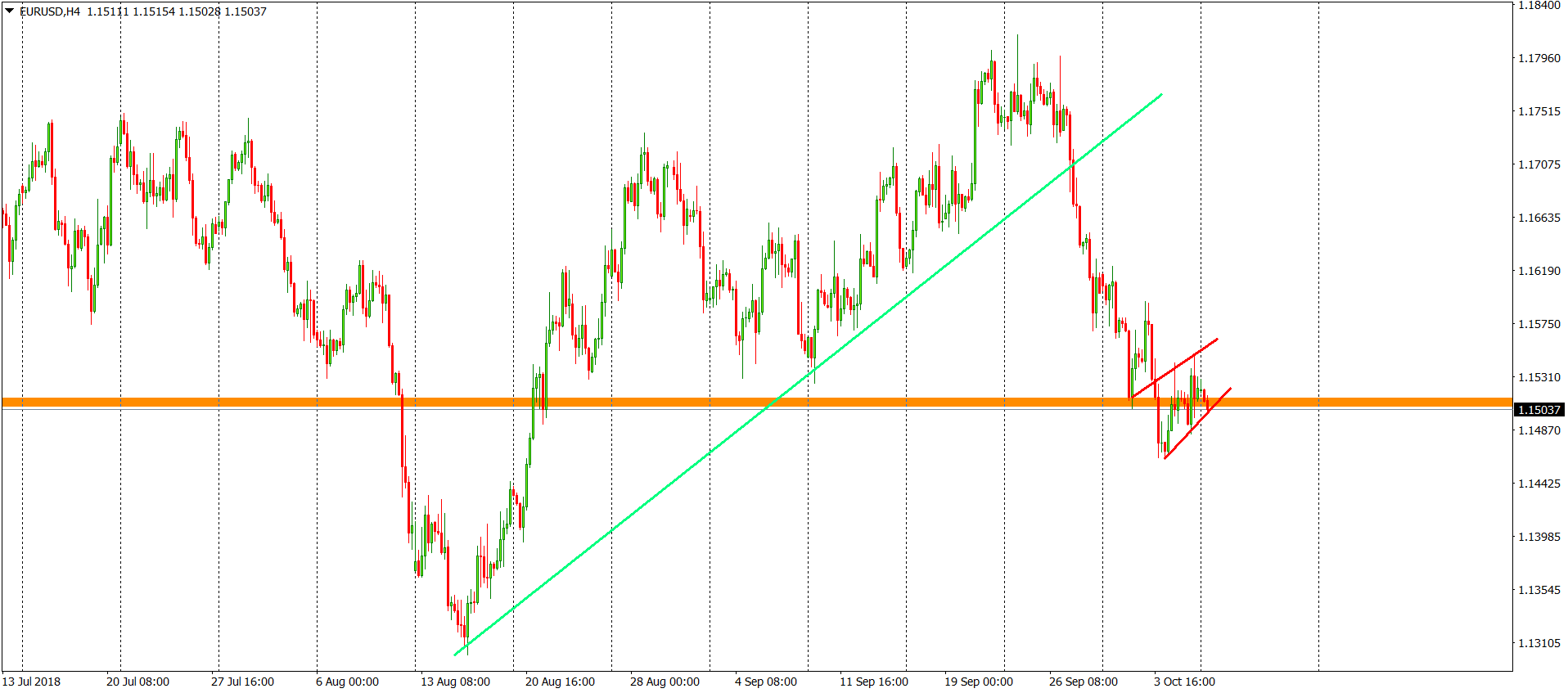 When, we wrote those words, the price was on the 1.17. Currently, we are almost 200 pips lower and we still have a chance for a further drop. Great call, huh? Since the previous piece was written, the price was mostly going down. The most recent development is a flag formation (red lines) on a super important horizontal support on the 1.151 (orange). That should definitely result with a further drop and any other option would be a great surprise. After the successful breakout of the orange line, EURUSD should aim for the lows from the mid of August. The price reaching that area is very probable.