Second technical piece of the day is about the EURUSD. Previously, this instrument was on our radar on the 5th of December and our outlook was rather negative. We had a clear target in mind and luckily it was reached yesterday. Well, it sounds nice but the price movements in the meantime were not so smooth as expected. Before we will get deeper into that, look at the quote from the previous analysis:
"Bearish momentum is even more significant after the EURUSD broke the green dynamic support. With all this. The lower line of the symmetric triangle should be reached pretty soon. "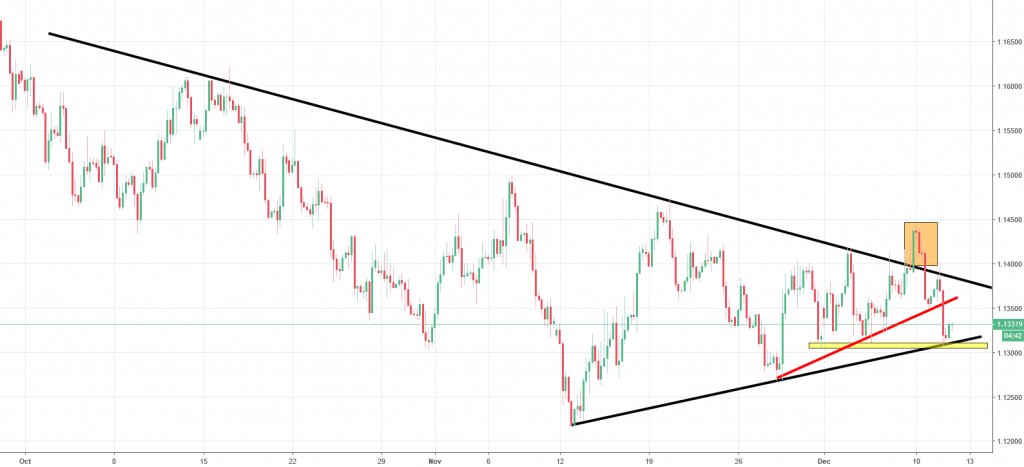 The price did not go down straight away. First we had an upswing, which came up to be another false bullish breakout (orange). That false breakout sorted out the sentiment here and the price went significantly lower. Today, we are bouncing from the lower line of the triangle and the horizontal support above the 1.310 (yellow). That is a positive sign but just in a short-term. It looks like the sellers are determined and they should try the breakout one more time. The proper sell signal, will be triggered, when the price will close a day below the yellow area. As for now, that is just a hypothesis but may become a reality really soon.