Now time for a small update of the situation on the EURUSD. For the last time, we mentioned the main pair on Wednesday, two days ago and we were bearish. We wrote this, when the price was on the 1.155:
"The most recent formation is the red triangle, which resulted with the breakout to the downside and that brings us a negative sentiment here. The closest target is on the orange horizontal support and the main scenario says that we should get there soon. Short-term sell signal will be cancelled, when the price will come back inside to the triangle. "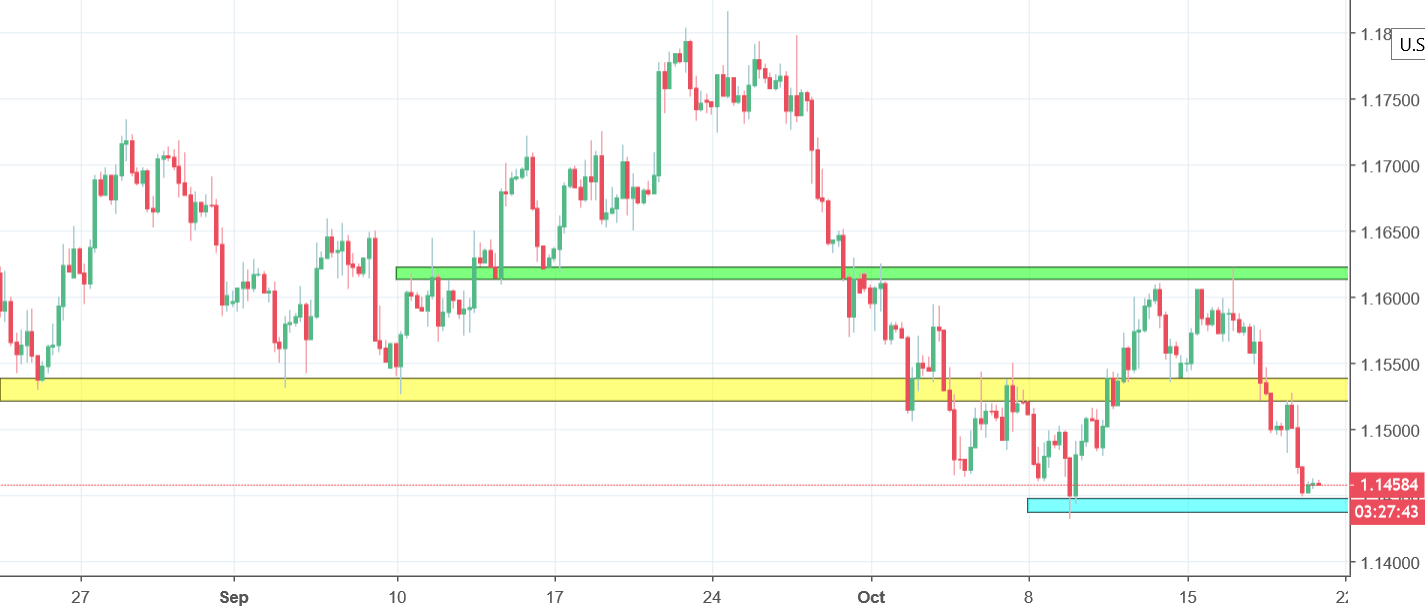 Now we are 100 pips lower and we have big chances for a continuation of this movement. The price broke the yellow horizontal support and is currently testing the long-term lows marked with a blue colour. The bearish momentum is strong and so far, the bounce is very weak. This may indicate that the buyers left the market and the sellers should take the control over soon. Breakout to the downside is very probable and this is our outlook for this instrument.