Second pair with the GBP is the GBPJPY, which was previously mentioned here on the 17th of September. That was on Monday and we were optimistic about the future of this pair:
"Price closing a day above the red line will be a super strong buy signal. The sentiment stays positive, as long as the price stays above the blue horizontal support. Breakout of this line will cancel the buy signal and the comeback below the orange line should bring us a sell signal. Although everything is possible, the probability of this is rather low. "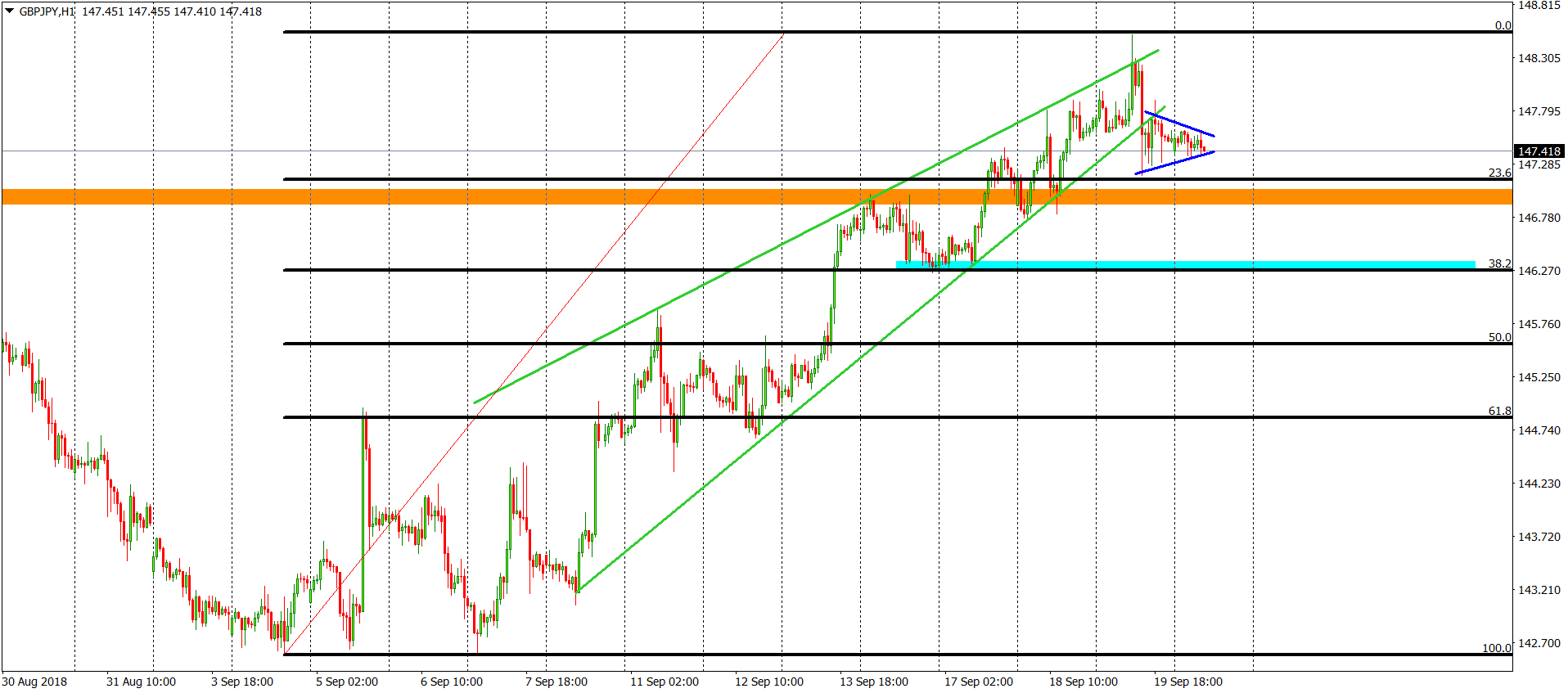 Another great call. After those words were written, the price was going mostly higher, reaching local highs yesterday. That gave us a movement for almost 200 pips. Awesome, huh? That may be it though. Yesterday, the price reversed sharply and broke the lower line of the rising wedge (green). That cancels the positive sentiment, at least for a while. Now, the price is creating a small pennant (blue). That formation being below the up trendline is a negative sign and promotes a further drop.
The first target is on the orange support but in general, the price can go as deep as to the 38,2% Fibonacci.