Today, we start with the analysis of the GBPJPY so one of the most volatile instruments on the market. Beloved by the retail traders as this pair can give us fast profits but in the same time losses as well. The last time that we were talking about this pair was the 29th of November and we were bearish. As you will see, that was a great call as the price dropped almost instantly. This is how we concluded the previous piece:
"The breakout of the black line will be a super strong sell signal and chances for that are high. The negative sentiment will be denied, when the GBPJPY will com back above the pink resistance but that is less likely to happen given the current situation. "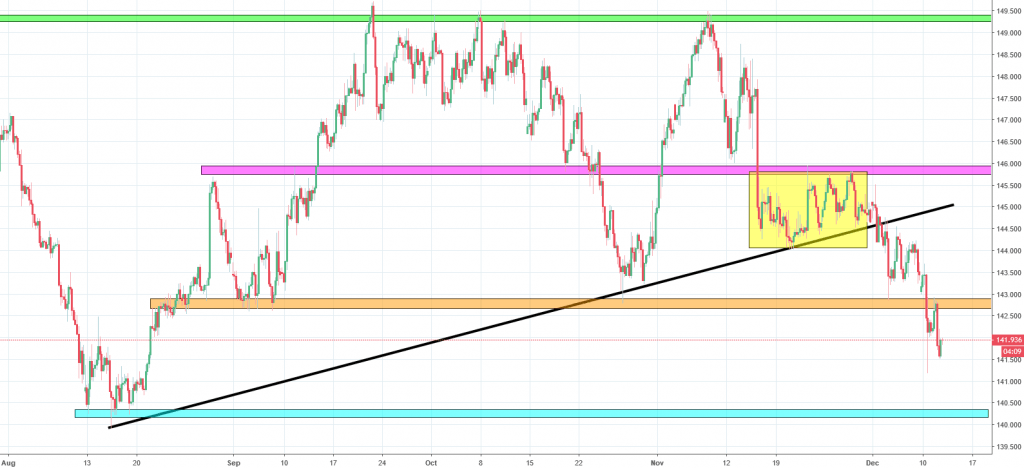 The breakout mentioned above happened at the beginning of December. The slide gave us around 300 pips, so definitely that was an Eldorado for the FX Traders. Currently, the most important resistance is the 142.8 (orange). Yesterday, it was tested for the first time and the outcome was negative. In my opinion, the sell signal is ON, as long as we stay below the black line. We are aware of the fact, that thanks to Brexit, this instrument will be now the most popular one among the retail traders. Fundamentals can be weird and surprising but the technical situation promotes a further drop.